Missouri passes open enrollment bill for public schools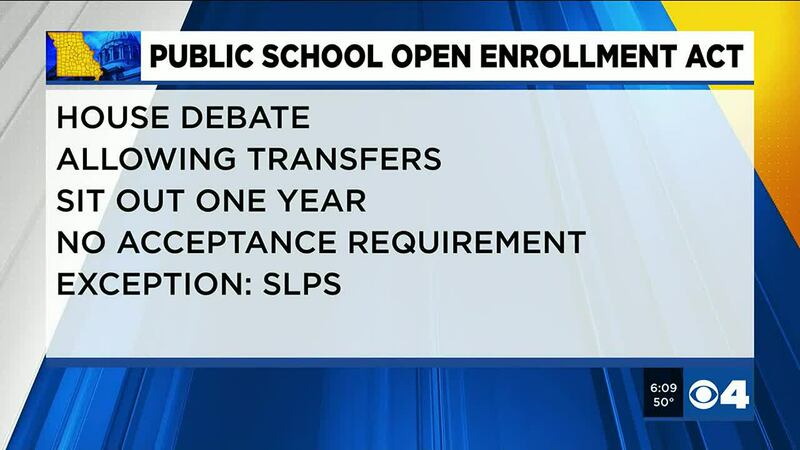 Published: Mar. 7, 2023 at 6:29 PM CST
|
Updated: Mar. 8, 2023 at 11:57 AM CST
ST. LOUIS, Mo. (KMOV) - A bill to allow public school students to transfer out of the district they live in is advancing through the Missouri Legislature.
Wednesday, the House passed the bill. If it becomes law, students would be able to transfer out but would be forced to sit out of sports for one year.
Schools would not be required to accept students looking to transfer. Bill sponsors said this would increase competition among districts.
St. Louis Public Schools may fall under an exception to this because of the district's desegregation rules.
Copyright 2023 KMOV. All rights reserved.