Plan to trap coyotes in Mission Hills called 'cruel, unnecessary, and incredibly stupid'
Published: Feb. 9, 2023 at 5:17 PM CST
MISSION HILLS, Kan. (KCTV) - A local couple estimates they have $20,000 in vet bills after their dogs were caught in steel traps set at a public park in Mission Hills.
Elisabeth Kirsh was walking her dogs, Oreo and Fred, through Peetwood Park earlier this week. She takes her dogs to the little park near 63rd and Mission regularly. It's a nice area near stately homes. Ducks swim in the creek running through it.
Suddenly, Oreo started howling.
"I saw she was caught in some kind of hidden trap that grabbed two of her legs," Kirsh said. When she dropped the other dogs leash to try to help Oreo, he ran and also was caught.
They were stuck in so-called offset jaw traps placed in the park by the city of Mission Hills.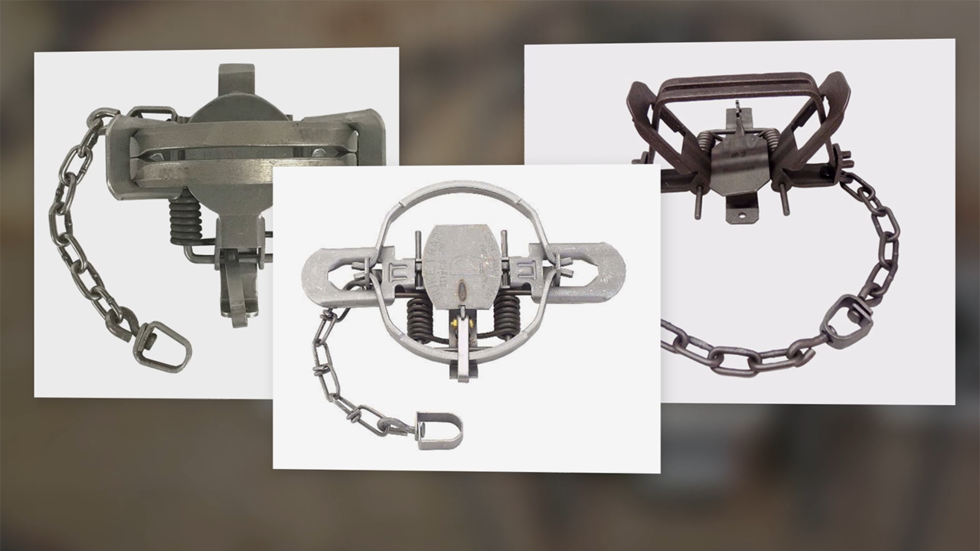 Kirsh was frantic. She tried to get them free, but could not. She says they were howling and ripping at their legs to try to escape. Each dog lost more than a dozen teeth and broke bones in their mouths and faces trying to get out. Kirsh even got bit in the effort.
"He had blood all over, everywhere," said Kirsh. "I saw the traps and I tried, but there's no way you can pull those metal traps apart. I just started screaming and yelling, 'Help me! My dogs are dying! Help me. help me!'"
Kirsh said a couple walking in the area called Animal Control. It took more than 20 minutes for the dogs to be freed.
Both dogs are home tonight. Fred is recovering from a surgery that lasted 3.5 hours. Oreo's face is broken, too. She needs surgery, but It's not clear she can survive it.
"I don't know if she's going to live," Kirsh said.
In a statement, the city defended the program. The city has told us it has received numerous reports over the past year and a half of pets killed or injured by coyotes. It said that the city began trapping to remove "aggressive coyotes for our urban community" and that public safety was the primary concern.
The city also points out it sent postcards to homes nearby warning of the traps, but Kirsh and her dogs live about a mile away — outside of the notification zone.
The city put up signs — similar to garage sale or political signs you see throughout the metro — alerting people to the trapping. The signs read: "Nuisance Animal Trapping in Progress. Please contact City Hall for more information, 913-362-9620."
Kirsh believes the city didn't go far enough and that the traps are just a bad idea.
"Why were you putting them in a public park that everyone uses?" she wondered.
The city said two coyotes were successfully removed last year from traps along Brush Creek on private property.
It's unclear why the decision was made to use public green space frequented by children and pets to trap animals.
After this incident, the city said it removed the traps and the signs to allow the mayor and the city council to review and "discuss the incident and determine next steps." A meeting is planned for Monday, Feb. 13, 5:30 p.m. at City Hall.
Copyright 2023 KCTV. All rights reserved.