Four new Budweiser Clydesdale foals born at Warm Springs Ranch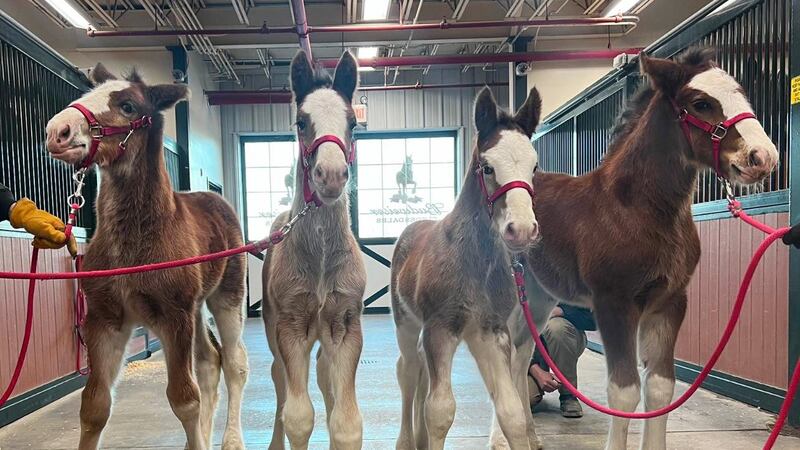 Published: Feb. 6, 2023 at 2:21 PM CST
BOONVILLE, Mo. (KCTV) - Four new Budweiser Clydesdale foals were born at Warm Springs Ranch recently, and guests at the ranch's Football and Foals Super Bowl event Feb. 12, 2023, will be able to meet them for the first time.
Guests at the event will be able to enjoy Super Bowl LVII between the Kansas City Chiefs and Philadelphia Eagles and between the action take photos with the world-famous Budweiser Clydesdales as well as the four colts.
"The road ahead for these four foals is going to be incredible," said Amy Trout, herd supervisor at Warm Springs Ranch.
Warm Springs Ranch is a 300-plus-acre breeding and training facility for the Budweiser Clydesdales in Boonville, Missouri. Clydesdales must go through years of training before becoming eligible to join one of the three travelling teams featured by the brewing company.
Copyright 2023 KCTV. All rights reserved.