2 dead following Thursday morning crash on US 69 Highway in Overland Park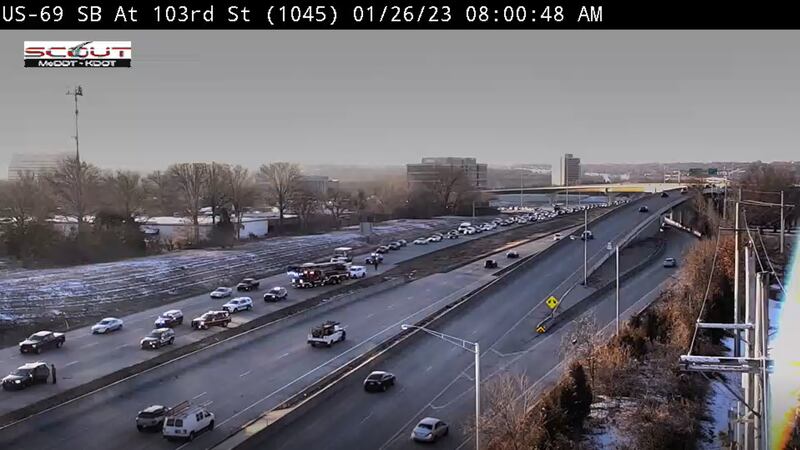 Published: Jan. 26, 2023 at 8:16 AM CST
OVERLAND PARK, Kan. (KCTV) - Overland Park police have identified two people who died in a crash on Thursday morning.
The Overland Park Police Department said the crash happened at 7:44 a.m. on northbound U.S. 69 Highway, south of W. 103rd.
According to the police, Vehicle 1 was entering the northbound lanes of the highway from westbound I-435.
Vehicle 1 tried to change lanes while going north on the highway and hit Vehicle 2, which was also going north.
The person driving Vehicle 1 lost control after that impact and hit the cement barrier. Their vehicle then rolled over several times.
Both people inside the vehicle were ejected and were pronounced dead at the scene.
The crash led to three lanes of traffic to be shut down. The closure lasted a couple of hours.
In the afternoon, the police identified them as 26-year-old Marquan Wilson and 44-year-old Amie Wood. Both were from Kansas City, Missouri.
They were the driver and passenger, respectively, of Vehicle 1.
Copyright 2023 KCTV. All rights reserved.