KBI: Deputies, trooper injured in Dodge City shootout improving
Published: Jan. 24, 2023 at 6:15 PM CST
|
Updated: Jan. 24, 2023 at 6:26 PM CST
FORD COUNTY, Kan. (KWCH) – The Kansas Bureau of Investigation (KBI), the Ford County Sheriff's Office, the Clark County Sheriff's Office, and the Kansas Highway Patrol (KHP) updated on the conditions of the law enforcement officers involved in the Monday morning shooting in Dodge City, Kansas.
The deputy from the Ford County Sheriff's Office, who was hospitalized in Wichita, underwent surgery today. He is improving, and is currently in good condition. The deputy from the Clark County Sheriff's Office was released from the hospital today, and he is now recovering at home. The KHP trooper is also now recovering from his injuries at home.
The suspect, 39-year-old Leroy Malone, was shot and died at the scene. Malone was wanted in connection to a double homicide investigation out of Phoenix, Arizona.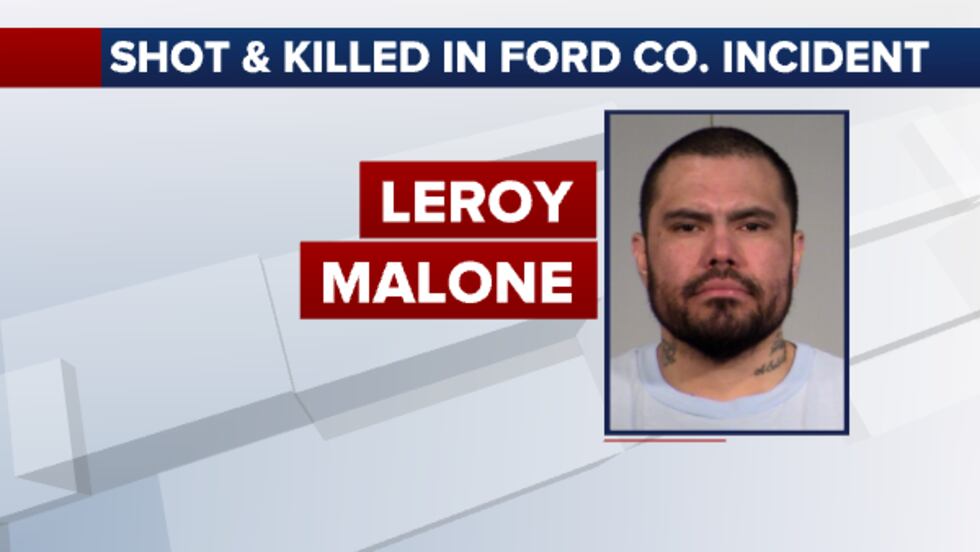 A woman who was in the vehicle with Malone was also shot. While improving, the KBI said she continues to be treated for serious injuries. Her relation to Malone has not been released.
The sheriff's deputies involved in the shooting are all on paid administrative leave pending further investigation. The law enforcement officers' names have not been released. The investigation is ongoing.
Copyright 2023 KWCH. All rights reserved. To report a correction or typo, please email news@kwch.com