Weeks after assuming office, Missouri AG Andrew Bailey announces run in 2024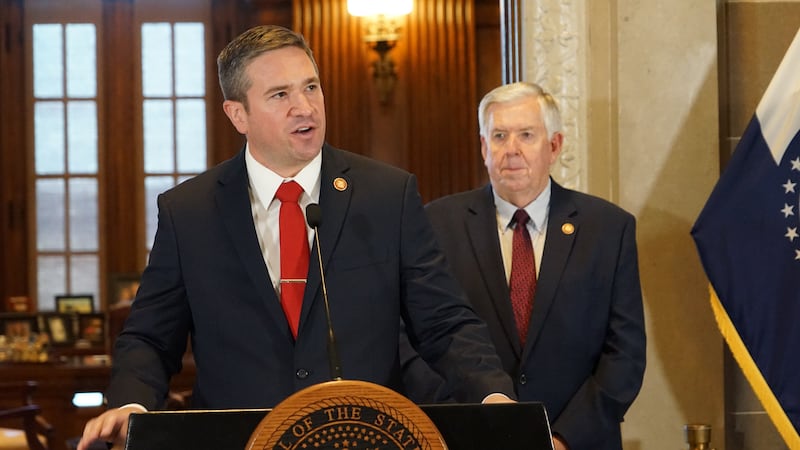 Published: Jan. 24, 2023 at 11:00 AM CST
JEFFERSON CITY, Mo. (AP) — Newly appointed Missouri Attorney General Andrew Bailey on Monday officially launched his campaign for a full term in office.
Fellow Republican Gov. Mike Parson named Bailey attorney general to replace Eric Schmitt, who was elected to the U.S. Senate last year. Bailey previously worked as the top lawyer in Parson's office.
Bailey had already announced his intention to run for a full term following his inauguration earlier this month.
He touted his time in the U.S. Army and experience as an assistant attorney general and assistant prosecutor in his official announcement.
"I'm a combat veteran who has never backed down from a fight and a prosecutor who has defended Missouri communities by putting violent criminals behind bars," he said.
Bailey might already have some competition.
Republican Will Scharf had shown interest in replacing Schmitt as attorney general and is campaigning for an unspecified statewide office in 2024.
Scharf previously worked as a former assistant U.S. attorney and adviser to former Gov. Eric Greitens. He gave $500,000 to his own campaign in December.
Copyright 2023 The Associated Press. All rights reserved.