WATCH: 'The Fonz' hypes up the fans ahead of Chiefs playoff game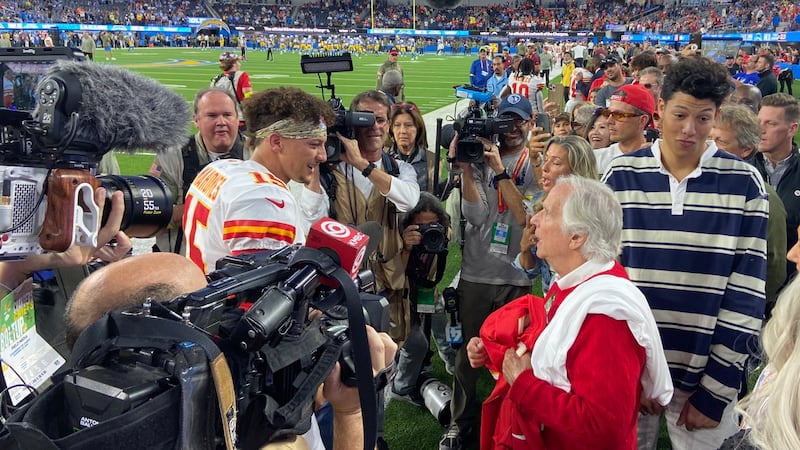 Published: Jan. 17, 2023 at 2:12 PM CST
KANSAS CITY, Mo. (KCTV) - Henry Winkler's fandom of Patrick Mahomes is no secret.
Before a Sunday Night Football game against the Chargers, the Chiefs quarterback met the Hollywood icon. He even presented Winkler, often called "The Fonz' for his Happy Days role of Fonzie, with a jersey.
Embracing the role of being a Chiefs fan, Winkler even voiced a hype video the team published Tuesday ahead of Saturday's AFC Divisional Playoff game against the Jacksonville Jaguars.
Watch below:
Kickoff on Saturday is set for 3:30 p.m.
Copyright 2023 KCTV. All rights reserved.