GM to install thousands of electric vehicle chargers in rural America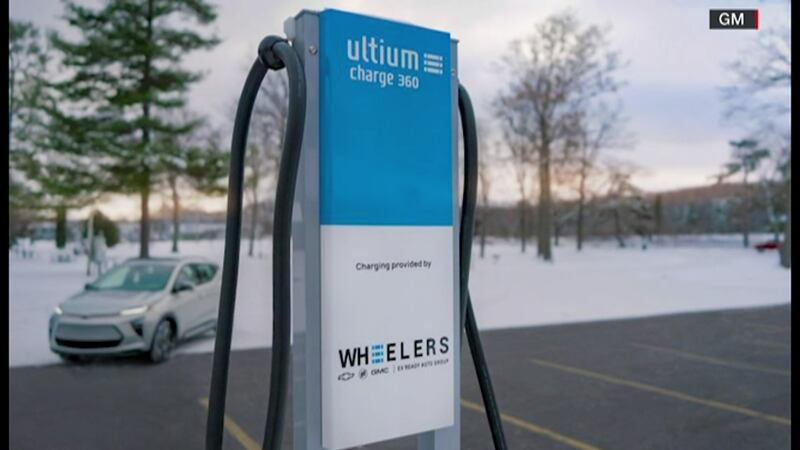 Published: Dec. 7, 2022 at 8:41 PM CST
(CNN) - General Motors is planning to put thousands of electric vehicle chargers in rural America.
The plan to install up to 40,000 chargers comes amid GM's plans to sell exclusively zero-emission passenger vehicles by 2035.
While they won't be so-called "Level 3″ chargers that can charge an EV to 80 percent of its battery capacity in a half hour or so, they will be the slower, yet still relatively powerful "Level 2″ chargers.
They will go in places where drivers might leave their vehicles parked for a couple of hours, like parks, sports venues or downtown shopping districts.
If all 40,000 units are installed, GM's move would nearly double the current number of charging stations of this type in America, which currently stands at about 43,000.
Copyright 2022 CNN Newsource. All rights reserved.