Monarchs set for visit from Savannah Bananas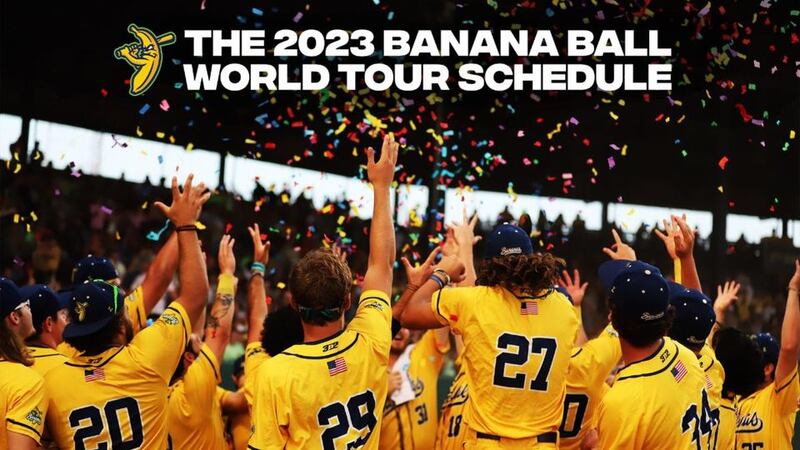 Published: Oct. 5, 2022 at 2:37 PM CDT
KANSAS CITY, Kan. (KCTV) - Banana Ball is coming to Kansas City.
The infamous semi-professional baseball organization Savannah Bananas will visit Kansas City once again for matchups with the Kansas City Monarchs on May 5 and May 6.
The Bananas play a unique style of baseball with skits and dances that have gotten the organization buzz on TikTok. The stop in Kansas City is bringing what the Bananas describe as "the greatest show in sports" to Legends Field in Kansas City, Kansas.
Kansas City is part of a 33-city, 22-state tour for the Bananas.
Tickets for May 5 and 6 at Legends Field can be found here via a waitlist. They will go on sale two months prior to the event, and they are expected to sell out quickly.
Copyright 2022 KCTV. All rights reserved.