FORECAST: Following another hot day, relief and rain possibilities on Monday
Published: Aug. 7, 2022 at 12:16 AM CDT
|
Updated: Aug. 7, 2022 at 7:58 AM CDT
Today is a Storm Track 5 Weather Alert Day because of the intense heat and humidity.
Temperatures have not cooled down much overnight which will give us a head start to heating up later on today. Highs will likely top out between the mid to upper 90s with heat indices between 104 and 109 degrees again this afternoon.
A cold front will slowly push southward across the area after midnight, but before then an isolated shower can't be ruled out this afternoon and evening.
As the front passes through it will trigger scattered showers and thunderstorms to form. These could impact some during the morning drive making Monday another Weather Alert Day.
We'll get some relief from this heat for at least two days before a ridge of high pressure builds back in across the central US leading to more dry and hot days ahead.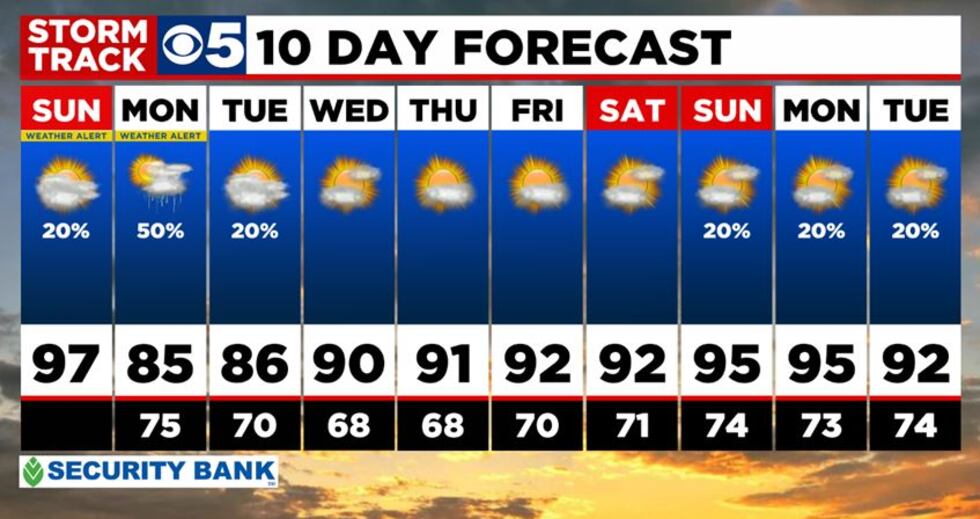 Copyright 2022 KCTV. All rights reserved.