1 dead, 1 injured after dog attack in St. Louis City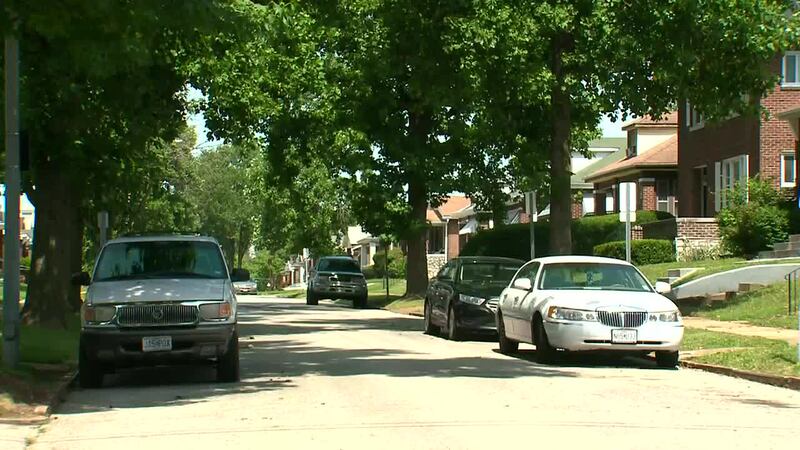 Published: Jul. 11, 2022 at 11:41 AM CDT
ST. LOUIS, Mo. (KMOV) - One man is dead and another is injured after a dog attack in St. Louis City over the weekend.
The attack happened in the 4800 block of San Francisco Ave. between Saturday at 11:30 p.m. and Sunday at 6:30 a.m. Officers responded to a call for police help after a 62-year-old man was found dead in the backyard of the home. Police said the man suffered from a significant amount of wounds to the body.
Family tell News 4 the man's name is Dennis Moore and he lived near the area where police found his body. They declined to speak on camera about the incident at this time, but they are shaken by the news.
An initial investigation showed the man was possibly attacked by dogs but it is currently unknown how the attack happened.
While officers were searching the scene, they found a 92-year-old man suffering from a large number of dog bites. Police said the man got the bites from several dogs attacking him in an alley. He was taken to a hospital for treatment. His name has not been officially released by police.
Animal Control later found three Pit Bull matching the description of dogs connected with several attacks in the area.
Monday, residents living in the neighborhood where this attack happened reacted to the news.
"They killed the man, that's terrible," said Audrey White. "My grandson, he could've been in the backyard that day."
"Yeah, that's kind of different, haven't heard of anything like that before," said Bryon Chatman, who lives in the neighborhood.
Police returned to the neighborhood Monday to canvass the area. According to residents and police on the scene, there have been additional dog sightings since Sunday.
"They just ran through my yard and ran up the street like 30 minutes ago," said White, referring to Pit Bulls she saw just before speaking with News 4. "No chains, no nothing. They just ran through my yard."
White says it is upsetting someone may have died from a dog attack because she and other residents have made calls to Animal Control complaining about dogs roaming the neighborhood for months.
"I don't have dogs myself, but I babysit my children's dogs and they're small dogs," said Sidney Barksdale. "So, if these Pit Bulls get to them, it's over."
It is still unclear who, if anyone, is the owner of the dogs believed to be involved in the attack.
"I just wish people would be more responsible with their pets. It's just sad that somebody lost their life over somebody else's pet," said Barksdale.
"I don't say you have to kill them, but the owner needs to tie them up, keep them locked up, whatever you're going to do," said White. "[Because] we all love dogs. It's not like we don't all love dogs, but if you have a dog that's not chained down, your neighbors don't know how dangerous these dogs are."
However, residents believe the city should have acted sooner.
"When I called you guys [the city], nothing was done. But then when a man gets killed, now you've got the police. You've got the [dog] catcher trucks. You got it all out here now that the man just got killed," said White.
A spokesperson for the city's public health department responded to News 4′s request for any information regarding service calls made about dogs, and or Pit Bulls, roaming in this North City neighborhood.
A review of all animal-related calls through the Citizens' Service Bureau (CSB) found very few requests for service in that immediate area. Within an eight-block square of the 4800 block of San Francisco, our data only shows two service requests in the past year, one for a leash law concern and the other for a report of an animal bite. For the entire City of St. Louis, there were 1,617 requests for service for all breeds of dogs. (request for service only, not confirmed request) for stray dogs/dogs at large/leash law/dangerous dogs in the city. We encourage residents to report any concerns to CSB at 314-622-4800.
The Medical Examiner and the Animal Control Division are investigating. The official cause of death will be determined through an autopsy.
Copyright 2022 KMOV. All rights reserved.