1 dead, 2 injured in multi-vehicle crash that blocked I-435 in Kansas City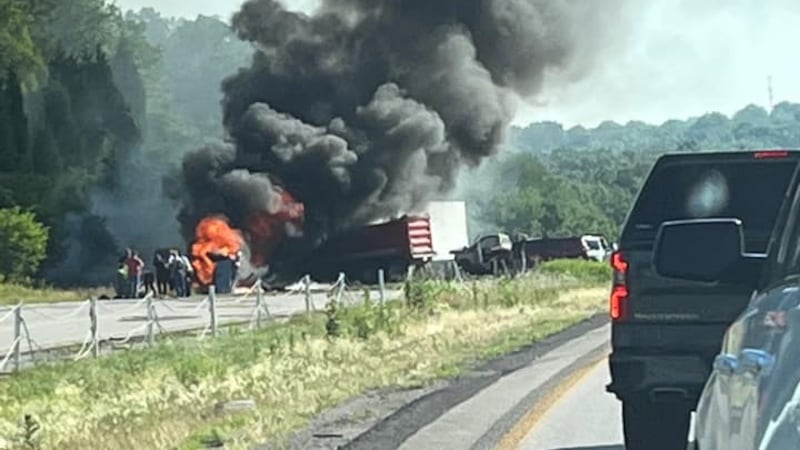 Published: Jul. 5, 2022 at 8:43 AM CDT
KANSAS CITY, Mo. (KCTV) - A crash that involved at least five vehicles and shut down the southbound lanes of I-435 in Kansas City for over four hours Tuesday killed one person and injured two others.
Police and emergency crews responded to the scene of the crash just north of 87th Street around 8:25 a.m. At least three people had to be pulled from the wreckage.
Later on Tuesday, the police department said the driver of a Ford F-150 had been pronounced dead at the scene. The passenger in that same truck was taken to the hospital with life-threatening injuries.
A person driving a Kansas City work truck also taken to the hospital. That person had serious injuries.
Three people driving three other vehicles involved in the crash refused medical treatment at the scene.
The crash caused a large amount of fire and smoke, shutting down both lanes of traffic while emergency vehicles worked to get to the scene. The northbound lanes were reopened about two hours later, but the southbound lanes remained closed until well after noon.
On Tuesday evening, the Kansas City Police Department said their investigation found that a red dump truck was going north on the interstate when the left front tire blew out. It then veered off the road, went through the center median, and went through the jersey cables that divide the northbound and southbound lanes.
At that point, the dump truck hit the driver's side of the gold Ford F-150 that was going south.
The dump truck also hit the front end of a red Toyota 4Runner, which was southbound, and the driver's side of the white Kansas City work truck.
Debris from the crash damaged a white Ford Transit van that was going south. That driver tried to stop and avoid the crash but was subsequently rear-ended by a black Toyota going the same direction.
The KCPD says this is the 46th traffic fatality so far this year. This time last year, there had been 35.
The investigation is ongoing, according to police.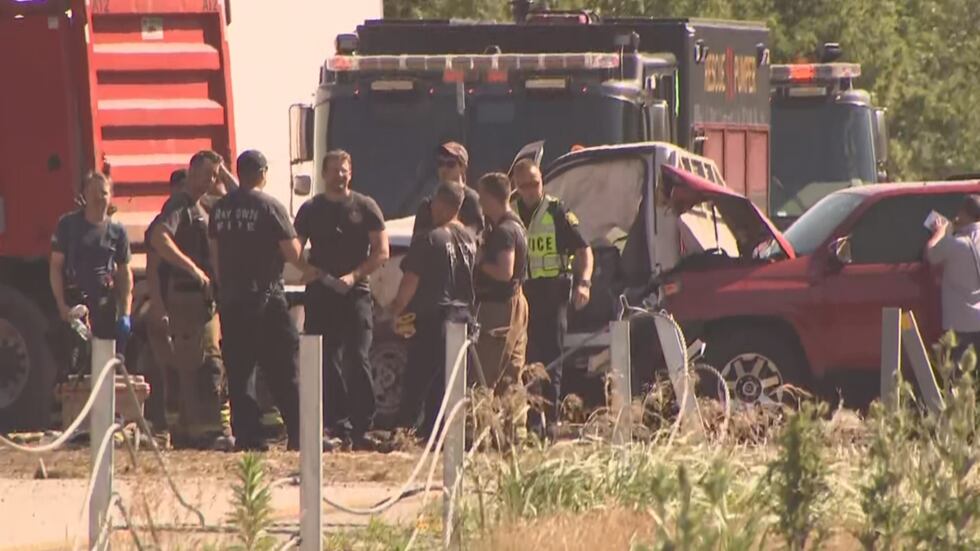 Copyright 2022 KCTV. All rights reserved.