Suspected serial killer Perez Reed charged in 2 Wyandotte County homicides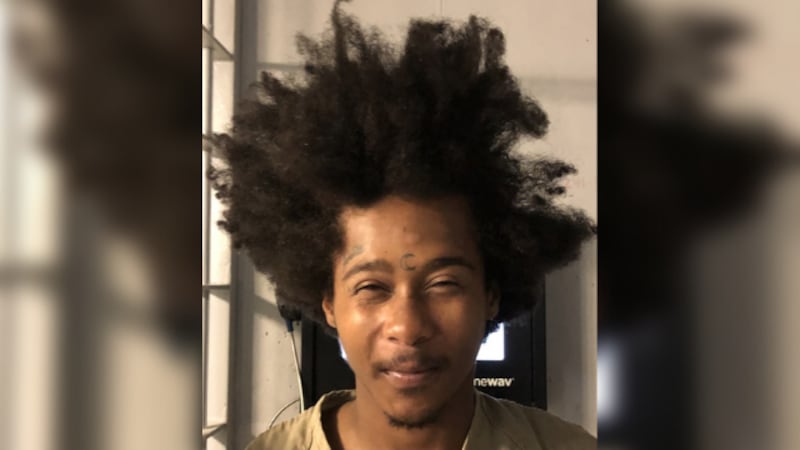 Updated: Nov. 18, 2021 at 12:26 PM CST
WYANDOTTE COUNTY, Kan. (KCTV) - The St. Louis man accused of killing four people in the St. Louis area and two in Kansas City, Kansas, has now been charged with two counts of murder in Wyandotte County.
The Wyandotte County prosecutor filed two counts of first degree murder against Perez Reed, 26, on Thursday. Reed is accused of killing two people in Wyandotte Towers late last month. Perez is being held in St. Louis on $1 million bond.
Reed is accused of shooting six people in and around St. Louis in September, with four of them dying from their injuries, in addition to the two shootings at Wyandotte Towers in KCK.
Reed was arrested earlier this month in Independence and charged in the St. Louis County murders, including of a 16-year-old girl. Authorities since then have been seeking several additional charges.
Reed was arrested while on a train from Kansas City, MO, to St. Louis. That train stopped in Independence, and he was taken into custody without incident, according to the FBI.
At the time of his arrest, Reed was carrying a .40-caliber semi-automatic pistol. That caliber matches firearm shell casings found at unsolved shootings in and around St. Louis from September.
While living in St. Louis, Reed traveled to Kansas City, KS, to shoot and kill two people in a way consistent with his St. Louis-area shootings, the FBI said.
Several agencies have been involved in the investigation, including the St. Louis Metropolitan Police Department, the St. Louis County Police Department, the FBI's Kansas City Division's Safe Streets Violent Crimes Task Force, the Kansas City, KS, Police Department, the Independence Police Department, the Missouri State Highway Patrol, the ATF, and the federal prosecutor's office for the Eastern District of Missouri.
Following the September killings, Reed took a train to Kansas City and was spotted on surveillance video Oct. 28 entering the Ninth and Washington apartment of a man who was later found shot and killed in his apartment in KCK, according to federal court documents. That man was identified as 35-year-old Damon Irvin.
A day later, on Oct. 29, the FBI said Reed was seen entering the apartment of 25-year-old Rau'Daja Fairrow before the woman's nude, lifeless body was found.
Copyright 2021 KCTV. All rights reserved.