Community members react to report that retired detective Roger Golubski is target of criminal grand jury investigation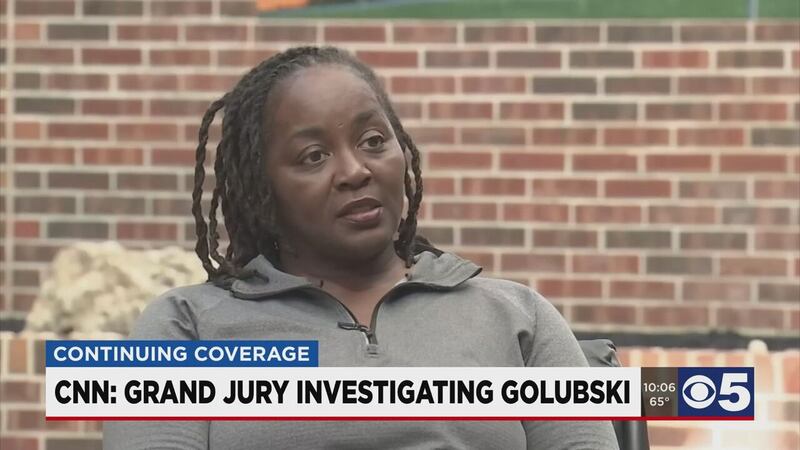 Updated: Oct. 14, 2021 at 7:33 PM CDT
KANSAS CITY, Kan. (KCTV) - CNN is reporting retired KCK police detective Roger Golubski is the target of a criminal grand jury investigation.
KCTV5 News has not independently confirmed the federal investigation because grand juries are supposed to be secret. Local officials confirmed Thursday they have been cooperating with federal investigators.
KCK community members and advocates have wanted a criminal investigation into Roger Golubski for years. They say he terrorized members of the community by using his badge to extort sexual favors from poor black women and helped wrongfully convict innocent people.
In October of 2017, Niko Quinn apologized to Lamonte McIntyre when he was freed after spending 23 years in prison for a crime he did not commit. Quinn says she was pressured to falsely identify McIntyre as the killer in a 1994 double homicide. She says it's about time someone investigated Golubki's conduct. "He broke us," Quinn said. "He taunted us and stalked us for years."
Many women have accused of Golubski of gaining leverage over them and forcing them to provide false information to wrongfully close criminal cases or perform sex acts. "There are so many victims who were silenced," Community Organizer for WYCO for MORE2 Quinn said. "Coerced into silence and literally ran out of Wyandotte County to prevent them from coming forward."
Lamonte McIntyre and his mother Rose Lee McIntyre filed a lawsuit against Golubski. Their attorneys say Golubski retaliated against Rose because she rejected his sexual advances by framing her son for a double murder with the help of other defendants. "For decades Detective Roger Golubski sexually abused Black women in Kansas City, Kansas through his role as a police detective and that's just what is confirmed," Midwest Innocence Project Executive Director Tricia Rojo Bushnell said.
Golubski has not been charged with any crimes in connection to the long list of allegations against him. On Thursday, the Kansas City, KS Police Department issued a written statement that said, "Since 2019, the Kansas City, Kansas Police Department has been responding to subpoenas from the FBI regarding allegations made against Roger Golubski. Despite many inquiries from both the public and media over the past three years, we did not disclose our cooperation with the investigation out of concern that it could interfere with the work of federal authorities."
"What we want and what the community deserves is action, is results, is justice," Bushnell said. "We're encouraged to hear it, but we hope that there will be results from it."
"Hopefully this leads to charges and three the charges lead to a bigger investigation into KCKPD as whole and how this was able to go unchecked," Cade said.
The Unified Government of Wyandotte County and Kansas City, KS Mayor/CEO David Alvey sent a written statement that said, "The Unified Government (UG) has been cooperating with various federal agency inquiries into these matters since 2019, providing any and all information requested by appropriate federal authorities. In order to protect the integrity of this investigation, the UG has not commented publicly on the status or content of these inquiries.
The UG will continue to assist federal, state, and local authorities on any external investigations or inquiries involving the Kansas City, Kansas Police Department (KCKPD), providing any and all information requested. I encourage the community to also assist by providing any new or relevant information they may have involving any unsolved cases or other matters for review.
I want to assure our community that the Unified Government will continue to assist authorities in their investigation. Our community deserves that the truth be known and justice be done, no matter how or when it occurs."
Copyright 2021 KCTV. All rights reserved.