Impounded classic car in a rare class of contraband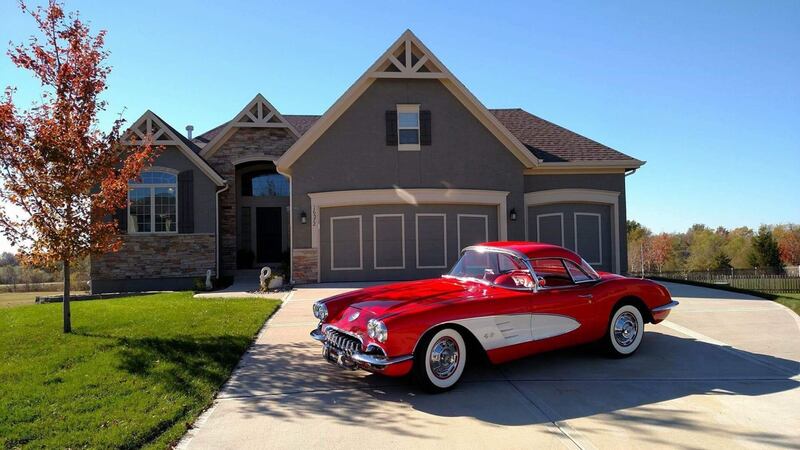 Updated: Sep. 8, 2021 at 4:45 PM CDT
KANSAS CITY, MO (KCTV) -- That classic 1959 Corvette being impounded by the Kansas Highway Patrol has received a lot of attention.
It was seized four years ago when its owner, Rich Martinez, tried to register the vehicle. There was an issue with the VIN number. It was removed, then replaced during restoration. That's illegal under Kansas law.
We wondered how often this happens—how often are cars seized due to vin numbers being removed. Interestingly, not as often as you might suspect.
In the past five years, seven vehicles have been seized—all with purposely destroyed vehicle identification numbers. They are essentially contraband.
The classic 1959 Chevy Corvette falls into that category because in addition to the VIN on the dash, the VIN on another part of the car is destroyed.
Martinez had no idea there was an issue. He bought the car from a dealership in another state. It had been registered and licensed there with no problems.
"This is not fair," said Martinez. "Everybody's saying I didn't do anything. The states that had it a gave approval to it. What's the difference?"
The case is now four years old. The car has been sitting in tow lots and now a big storage shed in Topeka. It's been damaged while in storage. An expert estimated damage to the car at $28,000. That cost is in addition to the $50,000 Martinez paid for the car, and $30,000 in legal fees.
"Sometimes I get angry," Martinez said.
The Kansas Highway patrol sent us a statement. It reads in part:
The Highway Patrol says if it's a simple restoration, they try to work with owners. But this case is more complicated because other ways to check the VIN were also damaged. The car was legally purchased, but has been pieced together.
A judge is now reviewing the case and will decide what happens next.
Copyright 2022 KCTV. All rights reserved.