Redacted crash report released in Britt Reid case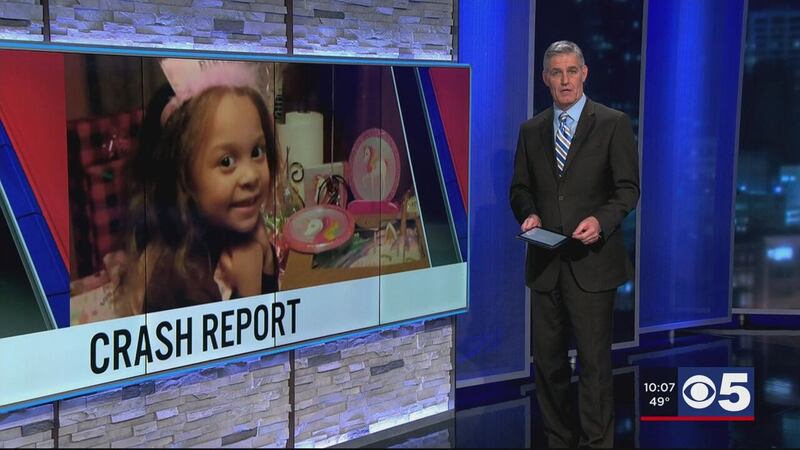 Updated: Feb. 23, 2021 at 2:15 PM CST
KANSAS CITY, Mo. (KCTV) - The Kansas City Police Department has released the Missouri Uniform Crash Report, which is mostly redacted, for the crash that Britt Reid was involved in.
Not much new information was brought to light in the report, but it does solidify what was previously known.
The report states that:
"Driver #2 was traveling southbound on Interstate 435, just south of the Stadium Drive exit when his vehicle became disabled/ran out of gas.
Driver #3 responded to the scene to assist Driver #2, and had pulled her vehicle in front of Vehicle #2 [Chevrolet Impala].
Driver #1 [Britt Reid] had entered onto southbound Interstate 435 from the Stadium Drive entrance ramp.
Driver #1 sideswiped Vehicle #2, traveled toward a short distance, and then struck the rear of Vehicle #3 [Chevrolet Traverse]."
A 5-year-old who was in the Traverse was seriously injured. According the last update on her condition from police that was provided on Feb. 16, she "is now breathing on her own but remains unresponsive."
Stay with KCTV5 News throughout the day as we dig further into the report.
Further, publicly available information from the police department relating to this case can be located here.
Copyright 2021 KCTV. All rights reserved.