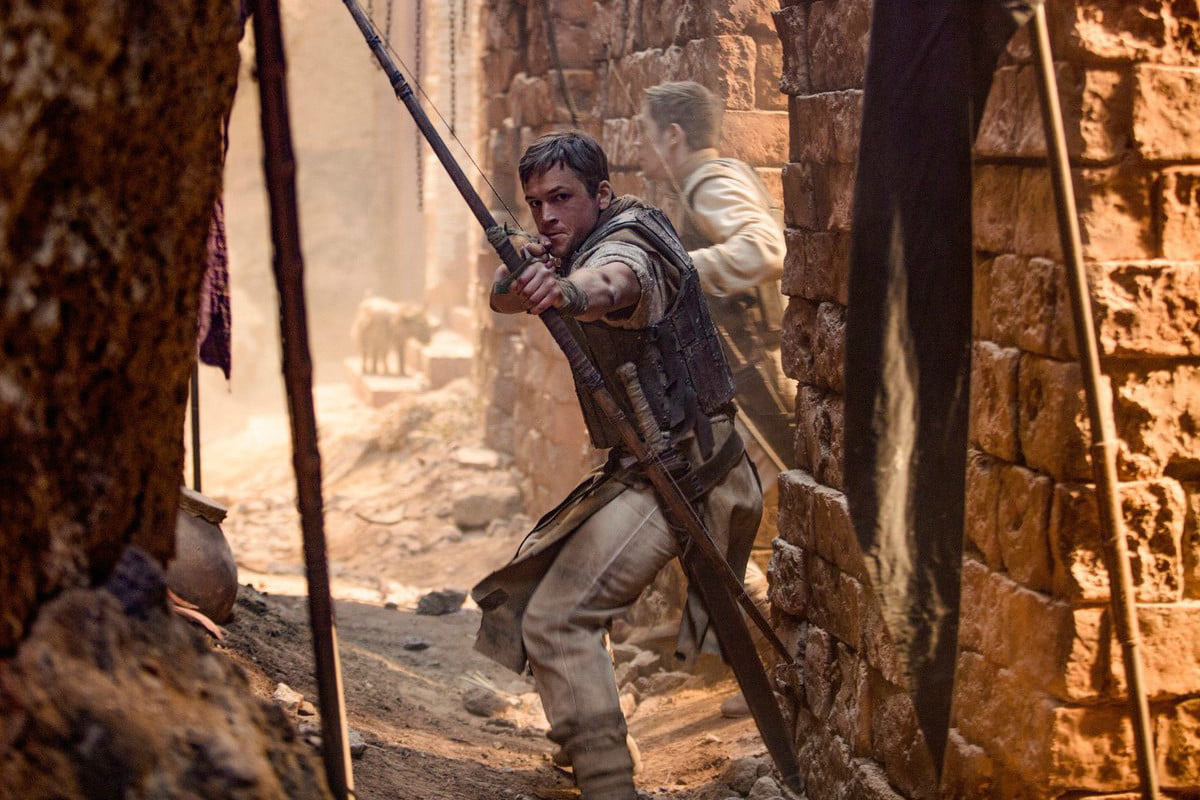 By Nick Hastings
Crafting the perfect movie trailer is hard work. There must be enough intrigue to get the audience excited without revealing too much about the film's plot points and key moments (even then, things don't always work out perfectly). Because of the sheer volume of new movie trailers being released in a given week, we've taken the liberty of rounding them up and separating the good from the bad for you. Check out the latest must-see trailers below, whether you're looking for action, horror, comedy, or something else.
It probably goes without saying, but we'll say it anyway: Spoiler alert! Tread carefully, friends.
Note: All release dates are for the United States.
'First Man'
Ryan Gosling and La La Land director Damien Chazelle reunite forFirst Man, the story of the momentous 1969 moon landing. Gosling takes the role of Neil Armstrong, widely considered a cloistered, reluctant representative of the journey. The movie explores the sacrifices made by Armstrong and his fellow astronauts as they train for one of the most dangerous missions ever undertaken by mankind. With a script from Academy Award winner Josh Singer (Spotlight) and supporting turns from Claire Foy, Corey Stoll, Kyle Chandler, and Jason Clarke,this seems like a guaranteed hit.
Release date: October 12
'The Girl in the Spider's Web'
Somewhat weirdly, The Girl in the Spider's Web is a direct sequel to David Fincher's adaptation ofThe Girl with the Dragon Tattoo, except it's got a new actress (Claire Foy) in the role of Lisbeth Salander, and it's continuing the story despite skipping two novels in the Millennium series. The trailer reintroduces us to Lisbeth, who's busy acting as a sort of #metoo vigilante, confronting an adulterer and then stealing all his money (which she then sends to his wife and two prostitutes that he had assaulted). Foy looks extremely badass in Salander's trademark black outfit, with some stark white face paint for good measure. Lakeith Stanfield (Atlanta) and Sverrir Gudnason co-star.
Release date:November 9
'The Nun'
If you're a fan of the Conjuring films, this should pique your interest. In a prequel set between the events of AnnabelleandThe Conjuring, Sister Irene (Taissa Farmiga, younger sister of TheConjuring star Vera) travels from the Vatican to a remote Romanian monastery to investigate the strange suicide of a nun. As you might expect, things aren't quite what they seem at the abbey, and if the other films in the series are any indication, there's some serious demon activity afoot under the nose of poor Father Burke (Demin Bichir). The trailer is pretty standard horror fare, building the intensity with creepy imagery and unsettling music before one jump scare near the end.
Release date:September 7
'Siberia'
That Keanu, so hot right now. We may still be waiting for more details aboutJohn Wick: Chapter 3and the recently-confirmed Bill & Ted sequel, but Keanu has no patience for such things. Keanu is a man of action, and thus Keanu travels to Russia to sell some valuable jewels. When Keanu's deal goes awry, he finds himself trapped in a dangerous locale with some unfriendly associates and one beautiful cafe owner (Ana Ularu) to keep him company. So, Keanu starts shootin', and Keanu don't look back until it's all over.
Release date:October 19
'The Little Stranger'
Everyone say hi to your favorite actor's favorite actor, Domhnall Gleeson. The prolific and chameleonic legacy (son of Brendan Gleeson) will grace big screens once again inThe Little Stranger, adapted from Sarah Waters' novel of the same name. Gleeson plays Faraday, a country doctor in the 1940s called to see a patient at the declining Hundreds Hall, home of the Ayres family. While he works tirelessly to treat young Roddy (Will Poulter), seemingly suffering from "war shock" (read: war-induced PTSD), he strikes up a relationship with Caroline (Ruth Wilson), his older sister. There's something sinister at work in the mansion, though, and soon Faraday finds he's bitten off more than he can chew.
Release date: August 31

helps readers keep tabs on the fast-paced world of tech with all the latest news, fun product reviews, insightful editorials, and one-of-a-kind sneak peeks.