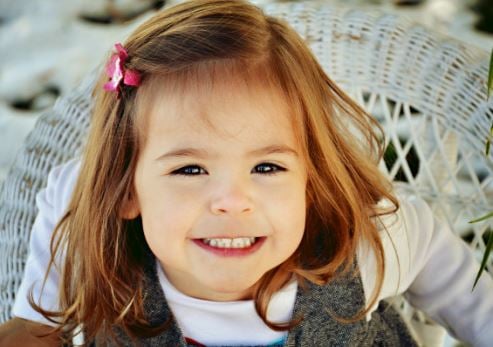 Elysa is a sweet, bright and beautiful little girl who was taken from our earth far too soon as a result of Viral Myocarditis. (For Elysa Foundation)
KANSAS CITY, MO (KCTV) -
It's time for Elysa fans to spread your wings again in their 5th annual Letters from Angels campaign!
They are collecting small gifts and homemade or store bought Valentines signed with your first name and city/state. This is a wonderful opportunity to be an angel to children who are hospitalized over Valentine's Day!
All items are due by the end of January to allow them time to assemble gift bags and deliver them by Elysa's birthday on Feb. 10.
Send an email to ForElysa@outlook.com for an address to deliver or mail your donations in order to benefit one of the seven hospitals for which they are collecting this year.

Guidelines for Letters from Angels:
1) Sign cards with your first name and city/state
2) Please avoid any religious or "get well soon" types of sentiments - best to stick with "Happy Valentine's Day," "Cheering for You," or "You are Amazing" types of messages
3) We cannot accept any edible gifts/candy
4) New art supplies, books for all ages, puzzles, DVDs, small toys, stuffed animals, matchbox cars, nail polish, and gift cards are all great items for our gift bags

For more information http://www.forelysa.org/