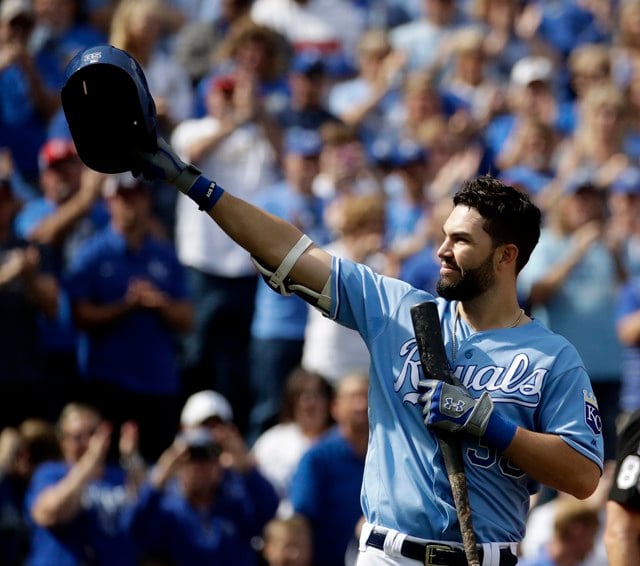 USA TODAY reports the organization offered Hosmer a franchise-record seven-year contract worth $147 million. (KCTV5)
FAIRWAY, KS (KCTV) -
The Kansas City Royals have offered highly-coveted first baseman Eric Hosmer a record-breaking deal to stay with the club, according to a report from Bob Nightengale of USA TODAY.
Nightengale reports the organization offered Hosmer a franchise-record seven-year contract worth $147 million.
The All-Star corner infielder also has a seven-year, $140 million offer from the San Diego Padres, which Nightengale says would be $1 million less a year than the Royals' deal.
In the report, Nightengale said that the length of the proposals were confirmed by high-ranking members of the Padres and Royals, but say they declined to divulge the total guarantee, or whether opt-out provisions or buyouts are in the offers.
Hosmer, 28, is coming off a year in which he posted career-best numbers in several categories. He hit .318 with 25 home runs, 94 RBIs and a .385 on-base percentage. This is the second straight season that Hosmer has hit at least 25 homers with 90 or more RBIs.
Copyright 2018 KCTV (Meredith Corp.) All rights reserved.