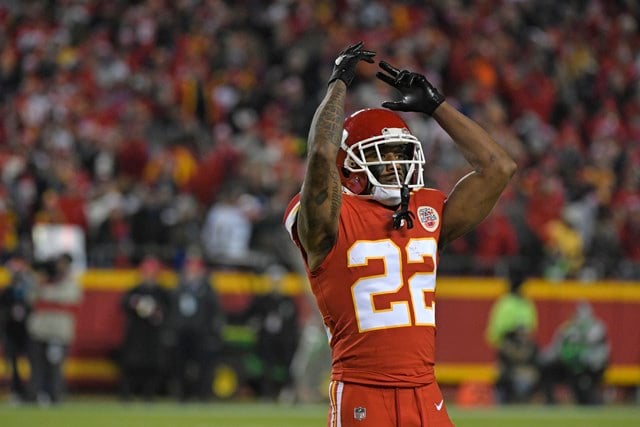 Marcus Peters intercepted a pair of passes from LA quarterback Phillip Rivers and forced a fumble after running back Austin Ekler caught a pass and attempted to turn up field. (AP)
KANSAS CITY, MO (KCTV) -
The Kansas City Chiefs were glad to have cornerback Marcus Peters back for Saturday nights divisional matchup with the Los Angeles Chargers and he played like he was happy to be back on the field.
Peters was named the AFC Defensive Player of the Week for week 15.
The Chiefs defense did their job as they held the Charges to only 13 points and forced four turnovers, with Peters being responsible for three of them.
Peters intercepted a pair of passes from LA quarterback Phillip Rivers and forced a fumble after running back Austin Ekeler caught a pass and attempted to turn up field. The third-year pro also was responsible for three tackles and a defensed pass.
On the season, Peters has intercepted five passes and forced three fumbles.
Copyright 2017 KCTV (Meredith Corp.) All rights reserved.