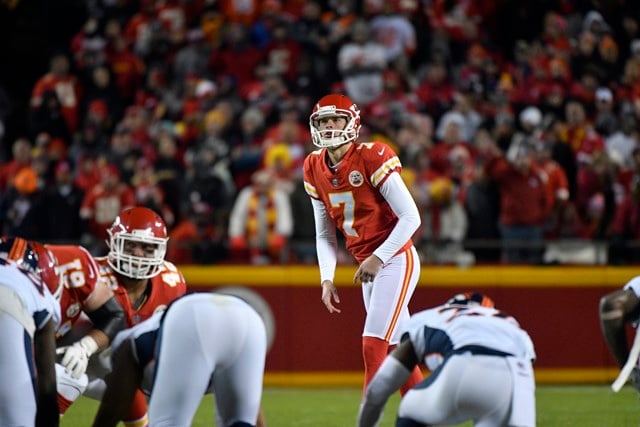 Butker went 5-5 on field goals in Monday night's 29-19 win over the Denver Broncos. He also chipped in a pair of extra points. (AP)
KANSAS CITY, MO (KCTV) -
Harrison Butker has been a member of the Kansas City Chiefs for barely a month but the young kicker is already picking up awards.
The NFL announced Thursday that Butker was awarded the AFC Special Teams Player of the Month for October.
On Wednesday, Butker was also awarded the AFC Special Teams Player of the Week for week 8 of the 2017-18 season.
Butker went 5-5 on field goals in Monday night's 29-19 win over the Denver Broncos. He also chipped in a pair of extra points.
The rookie missed his first ever field goal attempt after signing with the Chiefs in September but has gone 18-18 since. He has also made all 11 of his extra-point attempts.
Butker has also shined on kickoffs, only allowing a return on 29-percent, 8-27, of his kickoffs.
Copyright 2017 KCTV (Meredith Corp.) All rights reserved.