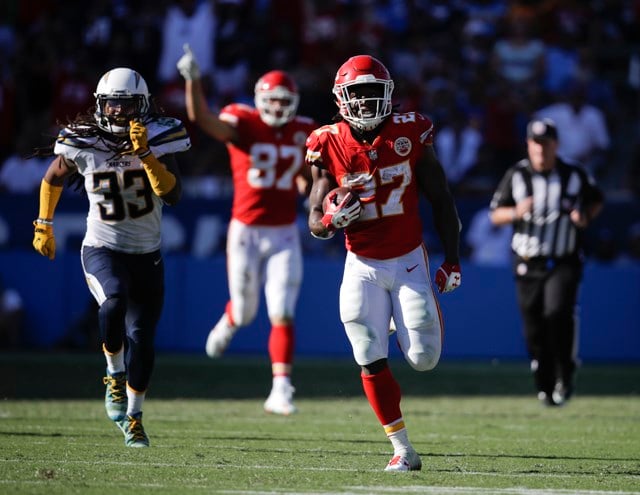 Hunt has impressed through his first three games, totaling 401 rushing yards, 137 receiving yards and six touchdowns. (AP)
KANSAS CITY, MO (KCTV) -
Kansas City Chiefs rookie running back Kareem Hunt has been in the National Football League for only one month but he already holds two coveted awards.
The NFL announced Thursday that the young rusher has been named as the leagues Offensive Player of the Month and Offensive Rookie of the Month for September.
Hunt has impressed through his first three games, totaling 401 rushing yards, 137 receiving yards and six touchdowns.
In his opening NFL game, Hunt totaled 246 all-purpose yards, a record for a player making his league debut.
Copyright 2017 KCTV (Meredith Corp.) All rights reserved.