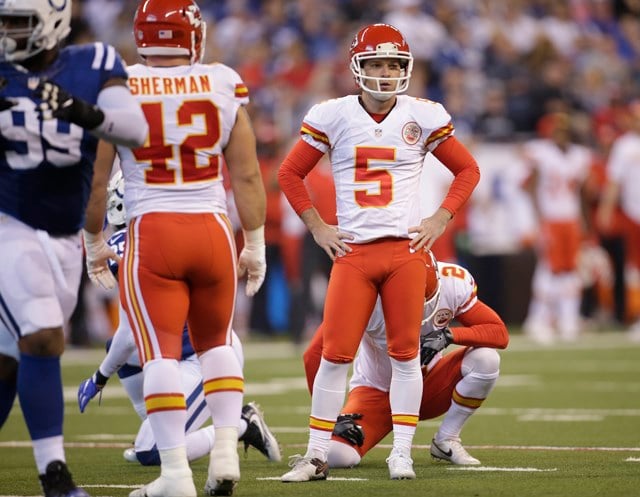 In his career, Santos has made 89 of his 105 attempted field goals and 125 of his 130 attempted extra points. (AP)
KANSAS CITY, MO (KCTV) -
The Kansas City Chiefs announced Tuesday that kicker Cairo Santos will be placed on injured reserve.
Kansas City signed kicker Harrison Butker from the Carolina Panthers practice squad to replace Santos.
The team did not speak about the nature or severity of Santos' injury but, during the teams' 24-10 win over the Los Angeles Chargers on Sunday, he was hit in his plant leg and walked gingerly off the field.
Santos has not missed a field goal in the first three games of the season, hitting three field goals and 12 extra points.
Butker, a seventh-round pick out of Georgia Tech University, has not attempted a kick in a National Football League regular season game.
In his career, Santos has made 89 of his 105 attempted field goals and 125 of his 130 attempted extra points.
Copyright 2017 KCTV (Meredith Corp.) All rights reserved.