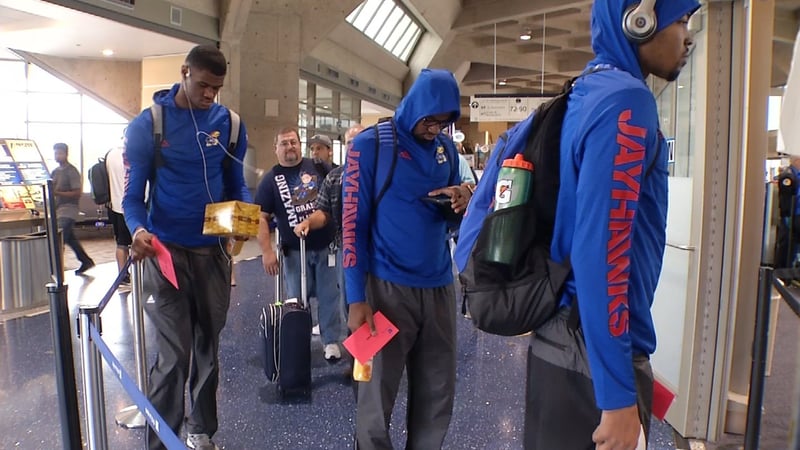 Every four years, the NCAA allows schools to travel abroad to play in an exhibition tournament, and along with the game themselves, the school can also practice in preparation for it. (KCTV5)
LAWRENCE, KS (KCTV) -
Every four years, the NCAA allows schools to travel abroad to play in an exhibition tournament, and along with the game themselves, the school can also practice in preparation for it.
That's exactly what the University Kansas did this year as it embarks on a trip to Italy to play amateur and professional basketball teams.
It's a nice way to get the year started early especially for a team that will look a lot different in 2017-2018.
Without Frank Mason, Josh Jackson, and Landen Lucas Kansas hopes its new squad will build the chemistry necessary for a deep tournament run in March. This trip to Italy could be the start of that, and you could tell the team is excited.
"I don't even know all the excursions we will do but I know we will have an opportunity to go to the Vatican and certainly the Coliseum, and one day in Lake Como, and those will be three things that I've certainly highlighted and I know there are a couple more excursions that we will do as well," said head coach Bill Self.
Copyright 2017 KCTV (Meredith Corp.) All rights reserved.