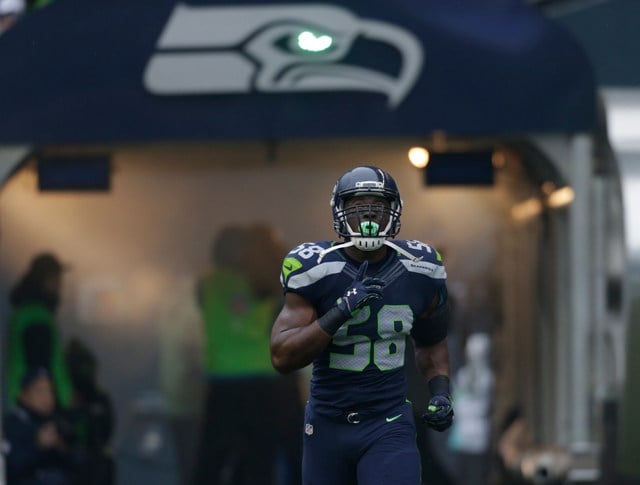 Pierre-Louis was taken by the Seahawks in the fourth round of the 2014 NFL Draft. (AP)
KANSAS CITY, MO (KCTV) -
The Kansas City Chiefs and the Seattle Seahawks swapped a pair of young linebackers on Friday.
The two teams executed a trade that sent Chiefs third-year Pro Bowl linebacker DJ Alexander to the Seahawks in exchange for fourth-year linebacker Kevin Pierre-Louis.
Pierre-Louis was taken by the Seahawks in the fourth round of the 2014 NFL Draft. He has recorded 43 tackles, zero sacks, one fumble recovery and one safety during his time in the league. Pierre-Louis played at Boston College before being drafted.
Alexander leaves the Chiefs after a pair of impressive seasons. Alexander, known for his special teams abilities, saw action in all 16 games of each season, recording 29 tackles, zero sacks, two forced fumbles and one safety.
Copyright 2017 KCTV (Meredith Corp.) All rights reserved.