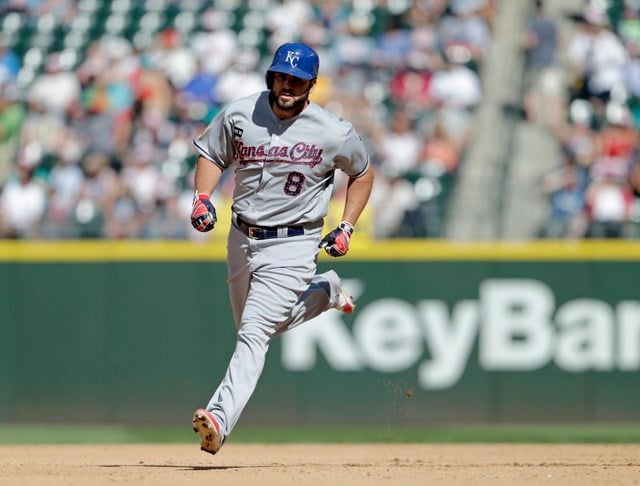 As of Wednesday afternoon, Kansas City Royals third baseman Mike Moustakas was leading the American League balloting. (AP)
FAIRWAY, KS (AP) -
Fan voting online for the final spot on each All-Star roster ends at 3 p.m. Thursday with and the two winners will be announced a few hours later on MLB Network.
As of Wednesday afternoon, Kansas City Royals third baseman Mike Moustakas was leading the American League balloting over shortstops Xander Bogaerts (Red Sox), Didi Gregorius (Yankees) and Elvis Andrus (Rangers), and Rays first baseman Logan Morrison.
Los Angeles Dodgers third baseman Justin Turner was at the front of the National League field, followed by Cubs third baseman Kris Bryant, Nationals third baseman Anthony Rendon, Rockies first baseman Mark Reynolds and Marlins first baseman Justin Bour.
Visit mlb.com to vote.
Copyright 2017 KCTV (Meredith Corp.) and the Associated Press. All rights reserved.