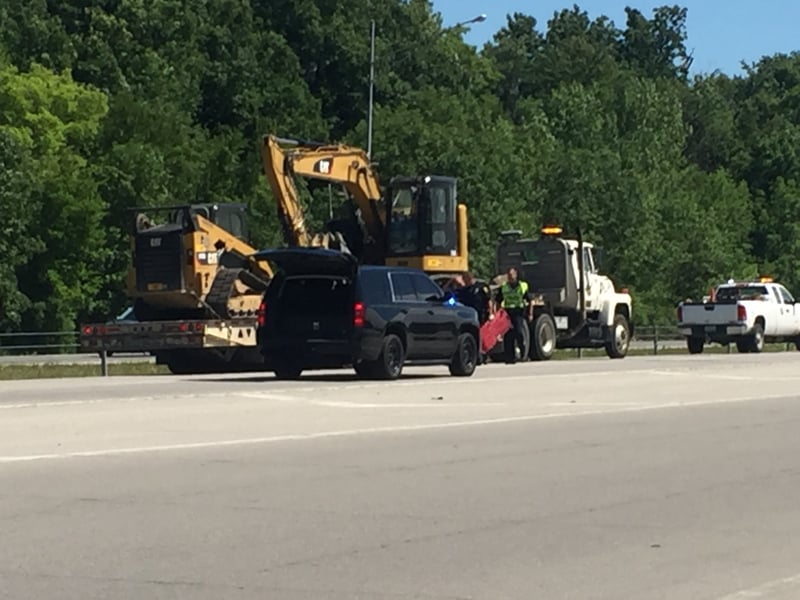 A commercial vehicle has hit and damaged a bridge at Highway 169 and Barry Road.  (KCTV)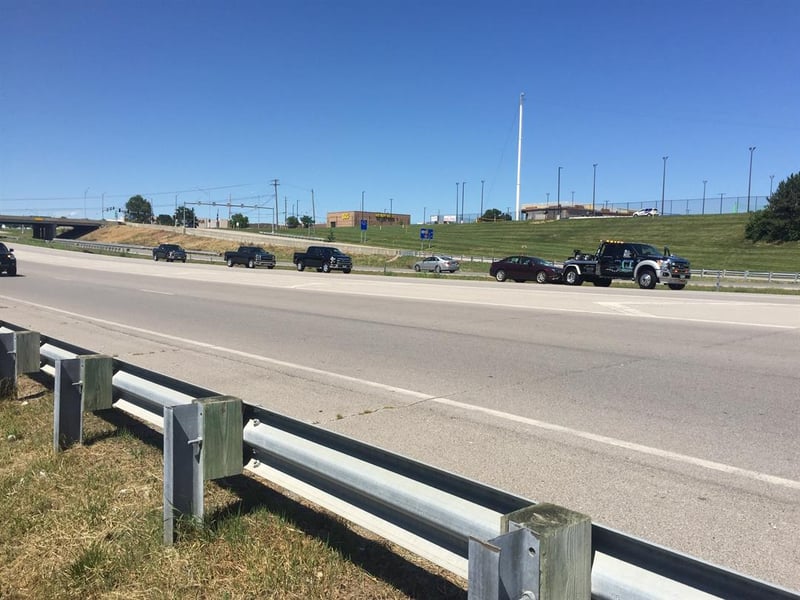 Another vehicle was involved, as well. (KCTV)
KANSAS CITY, MO (KCTV) -
A backhoe on a flatbed truck hit and damaged a bridge at Highway 169 and Barry Road.
Southbound 169 was closed at that point. The Barry Road Bridge was closed for a time, as well.
Police said the digging arm clipped the bottom of the bridge as it passed under, which knocked some concrete loose on the bridge.
The clearance of the bridge is 14 and a half feet, but the arm of the backhoe was just tall enough to clip it.
That concrete scattered and hit three cars, cracking their windshields.
No one was seriously hurt. However, an elderly woman driving one of the cars was hit in the chest and taken to the hospital.
An I-beam on the underside of the bridge was bent and twisted a bit, but after being inspected, it was cleared to carry traffic again.
It did not appear that the backhoe was seriously damaged.
Copyright 2017 KCTV (Meredith Corp.) All rights reserved.