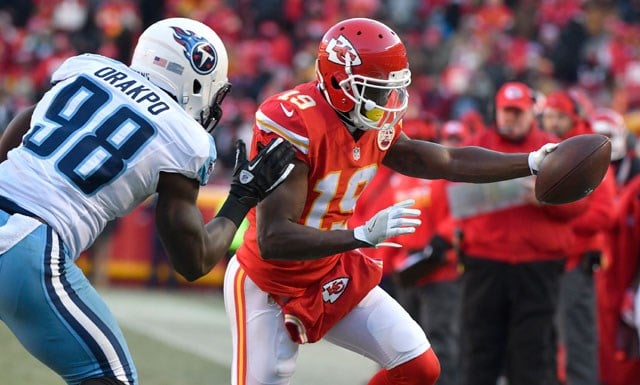 Chiefs coach Andy Reid says the move to cut wide receiver Jeremy Maclin had been under consideration for a while, but Reid refused to discuss the reasons behind last week's stunning decision. (AP)
KANSAS CITY, MO (AP) -
Chiefs coach Andy Reid says the move to cut wide receiver Jeremy Maclin had been under consideration for a while, but Reid refused to discuss the reasons behind last week's stunning decision.
Reid spoke Tuesday for the first time since Maclin was released.
The Chiefs had been bumping up against the salary cap before the move Friday, and would have had trouble signing their three remaining draft picks. But by releasing Maclin after June 1, they saved about $10 million that they can add to the roughly $3.5 million they had available.
Besides the financial aspect, Maclin dealt with injuries much of last season, and his production declined sharply from his first year in Kansas City. He had 44 catches for 536 yards and two touchdowns in 2016.
Copyright 2017 The Associated Press. All rights reserved. This material may not be published, broadcast, rewritten or redistributed.