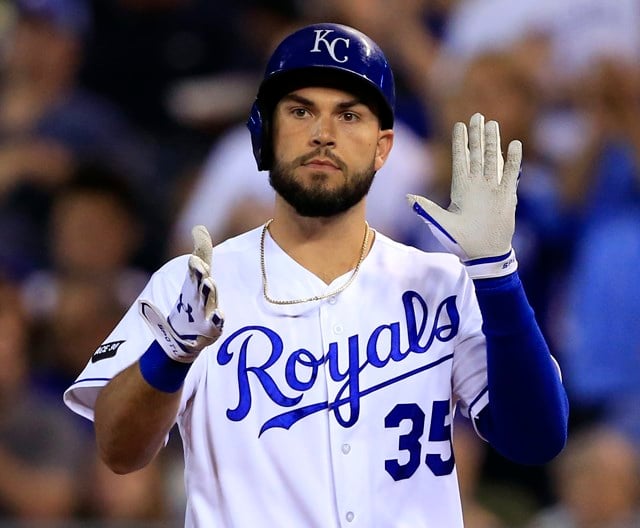 Eric Hosmer recorded his 1,000th career major league hit with a leadoff single in the third inning. (AP)
KANSAS CITY, MO (KCTV) -
J.D. Martinez and Justin Upton hit two-run doubles with two outs in the third inning as the Detroit Tigers held off the Kansas City Royals 6-5 on Wednesday night.
Royals starter Ian Kennedy (0-5) walked the bases loaded before giving up the doubles on consecutive pitches.
Victor Martinez and Alex Avila homered for the Tigers, who completed a 4-7 three-city trip.
Kennedy was pulled after three innings, allowing five runs, four hits and three walks. Kennedy is 0-7 in 13 starts since he last won on Sept. 11. He threw 41 pitches in the third.
Eric Hosmer recorded his 1,000th career major league hit with a leadoff single in the third inning. He is the 11th player in franchise history to reach the mark.
Copyright 2017 The Associated Press. All rights reserved. This material may not be published, broadcast, rewritten or redistributed.