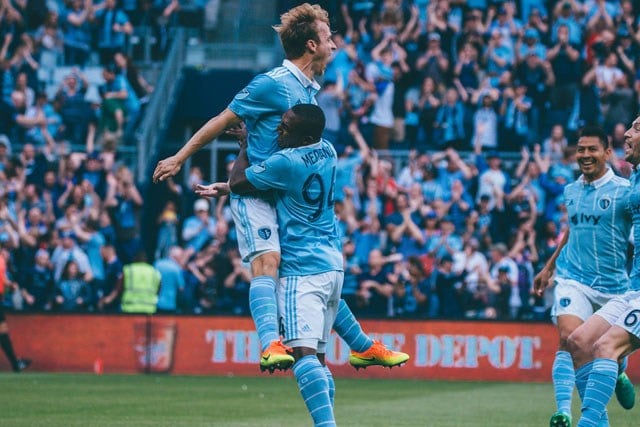 The wait is over, Sporting Kansas City put together the complete performance they were looking for and remain one of Major League Soccer's three unbeaten teams. (Sporting Kansas City/Facebook)
KANSAS CITY, KS (KCTV) -
The wait is over, Sporting Kansas City put together the complete performance they were looking for and remain one of Major League Soccer's three unbeaten teams.
The three goals scored against Colorado last Sunday helps the team's confidence as it prepares for a match-up at Portland this weekend. Sporting feels like it finally reaped the reward for strong possession and great chances throughout the season.
"It was great, it was something, it felt rewarding because we did put a lot of good performances in earlier this season," said Forward Soony Saad.
With three more points, Sporting now sits at fourth place in the Western Conference with two wins, three ties and zero losses.

"If we continue to play like last game, then I think we'll remain undefeated for a while," Saad said.
Three players scored their first goals of the season against Colorado.
Seth Sinovic's first half goal was the first regular season goal of his career, before Dom Dwyer and newly acquired Forward Gerso Fernandes netted two goals in the second half. Fernandes is hoping his goal is only the beginning.
"I was really really excited and happy about that goal, it was my first, I hope not my last, so I have to keep working to score more goals," Fernandes said.
Copyright 2017 KCTV (Meredith Corp.) All rights reserved.