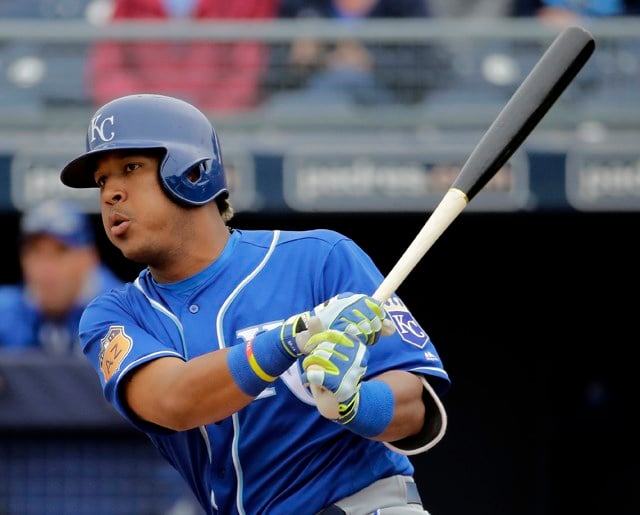 Multiple MRIs showed no damage to Perez's knee just inflammation. (AP)
KANSAS CITY, MO (KCTV) -
When the lineups were released for Wednesday's Spring Training contest between the Kansas City Royals and the San Diego Padres many Royals fans breathed a sigh of relief.
Fans saw, for the first time in 11 days, Royals All-Star catcher Salvador Perez penciled in to hit fourth as the team's designated-hitter.
The gold glover injured his left knee in a home-plate collision with Drew Butera, his backup with the Kansas City Royals, during a World Baseball Classic game between Venezuela and Italy on March 11.
Butera stumbled into Perez to end the ninth inning with the score tied at 10. Butera appeared to try limiting contact with Perez but still fell into his left knee, and Perez struggled to put weight on the leg as he was helped off the field.
Multiple MRIs showed no damage to Perez's knee just inflammation. An injury to Perez's left elbow was also reported after the collision.
Copyright 2017 KCTV (Meredith Corp.) All rights reserved.