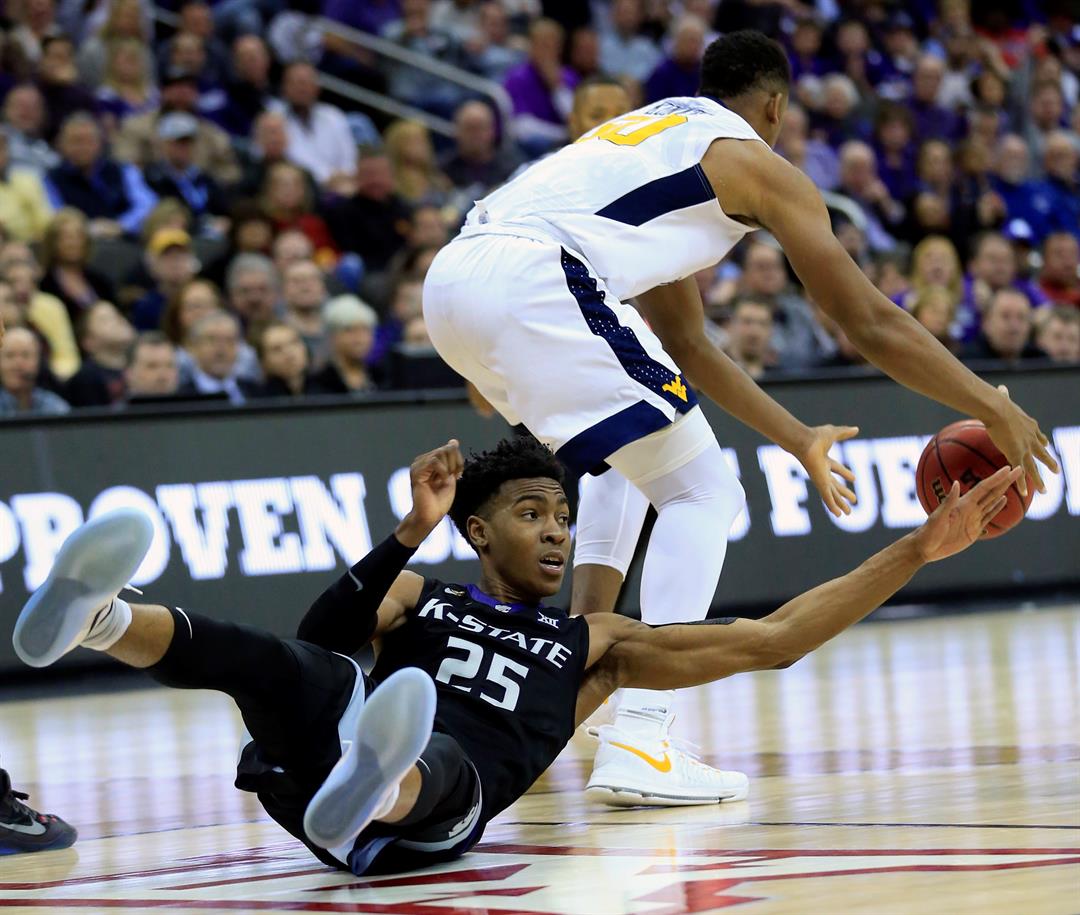 Kansas State forward Wesley Iwundu (25) and West Virginia forward Sagaba Konate (50) chase the ball during second half of an NCAA college basketball game in the semifinals of the Big 12 tournament in Kansas City, Mo., Friday, March 10, 2017. (AP)
KANSAS CITY, MO (AP) -
West Virginia's Esa Ahmad made the second of two free throws with 20.2 seconds left, and an off-balance 3-pointer by Kansas State's Kamau Stokes was off at the buzzer, allowing the No. 11 Mountaineers to escape with a 51-50 victory in the Big 12 Tournament semifinals Friday night.
Tarik Phillip tied the game for the Mountaineers, 26-7, with a 3-pointer with 1:41 left, and the Wildcats, 20-13, came up empty at the other end. Ahmad was fouled during a mad scramble for a rebound moments later, and he clanked his first free throw before making his second.
The Mountaineers will face No. 23 Iowa State in the tournament final Saturday night.
Copyright 2017 The Associated Press. All rights reserved. This material may not be published, broadcast, rewritten or redistributed.