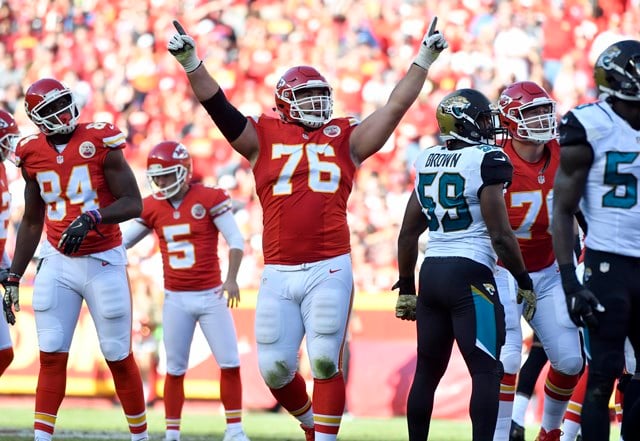 The Canadian-born Duvernay-Tardif became just the second player out of McGill University to be selected in the NFL Draft. (AP)
KANSAS CITY, MO (KCTV) -
The Kansas City Chiefs announced on Tuesday that the team has signed offensive guard Laurent Duvernay-Tardif to a contract extension.
"Laurent has grown significantly in his three years as a professional," Chiefs General Manager John Dorsey said. "He brings a lot of mental and physical toughness to the position, and last season he was able to become a key contributor to our offense. Laurent has a bright future here."
Duvernay-Tardif has played in 30 games, 27 starts, in three NFL seasons with the Kansas City Chiefs. He originally entered the NFL as a sixth-round draft pick, 200th overall, of the Chiefs in the 2014 NFL Draft.
The Canadian-born Duvernay-Tardif became just the second player out of McGill University to be selected in the NFL Draft.
The St. Hilaire, Quebec native, prepped at College Andre-Grasset in Montreal. He is currently working on completing his medical degree requirements to become a doctor.
Terms of the contract will not be released by the club.
Copyright 2017 KCTV (Meredith Corp.) All rights reserved.