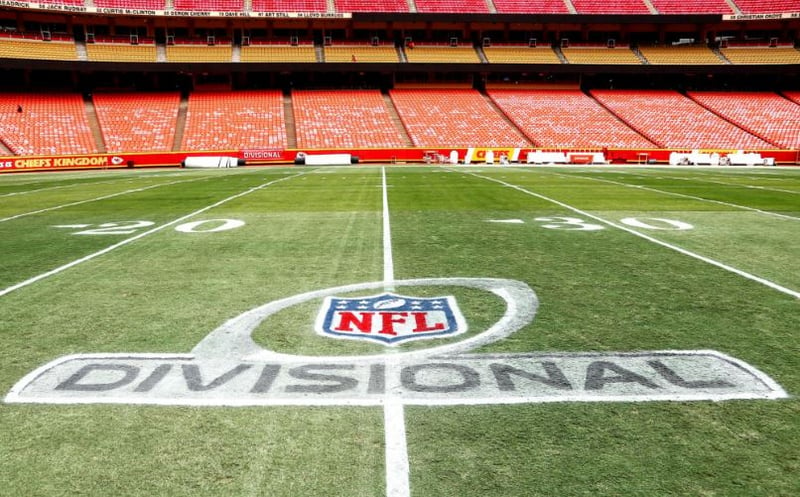 Due to public safety concerns in light of the forecasted storm this weekend in Kansas City, Sunday's divisional game at Arrowhead has been moved to 7:20 p.m.  (Chiefs)
KANSAS CITY, MO (KCTV) -
Due to public safety concerns in light of the forecasted storm this weekend in Kansas City, Sunday's divisional game at Arrowhead has been moved to 7:20 p.m.
The game was originally scheduled 12:05 p.m.
The forecast calls for ice to move into the area Friday, and persistent cold temperatures throughout Saturday and Sunday. Additional precipitation is expected Sunday, though mostly in the form of rain.
"Moving the game ... will provide local authorities more time to clear roads in the area as the weather is expected to improve throughout Sunday," the NFL said in a statement Friday.
With the move, parking lots will now open at 2 p.m. with open parking until 3 p.m. Scout Investments Club Level will open at 4 p.m. with all other stadium gates opening at 5 p.m.
The decision to make this time change was made in consultation with state and local officials as well as the Chiefs and the Steelers, the NFL said.
The time change means the Packers-Cowboys game scheduled to kickoff at 3:40 p.m. Sunday will lead into the Steelers-Chiefs game.
Copyright 2017 KCTV (Meredith Corp.) and the Associated Press. All rights reserved.