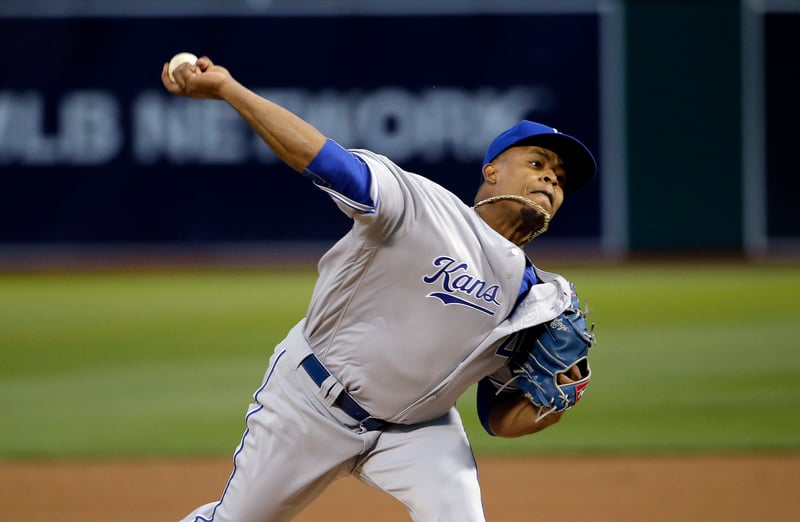 Right-hander Edinson Volquez has finalized a $22 million, two-year contract with the Miami Marlins after passing his physical. (AP)
MIAMI (AP) -
Right-hander Edinson Volquez has finalized a $22 million, two-year contract with the Miami Marlins after passing his physical.
A news conference was scheduled for Thursday afternoon at Marlins Park to discuss the agreement reached earlier this week.
Volquez, 33, helped pitch the Kansas City Royals to the World Series title in 2015 as he went 13-9 with a 3.55 ERA. He slipped to 10-11 with 5.37 ERA with the Royals this year.
Volquez joins a rotation shaken by the loss of ace Jose Fernandez, who died in a boating accident a week before the end of the regular season in September.
An All-Star in 2008 with Cincinnati, Volquez has an 89-79 record in 12 major league seasons. He became a free agent this month when he declined his mutual option with the Royals.
Copyright 2016 The Associated Press. All rights reserved. This material may not be published, broadcast, rewritten or redistributed.