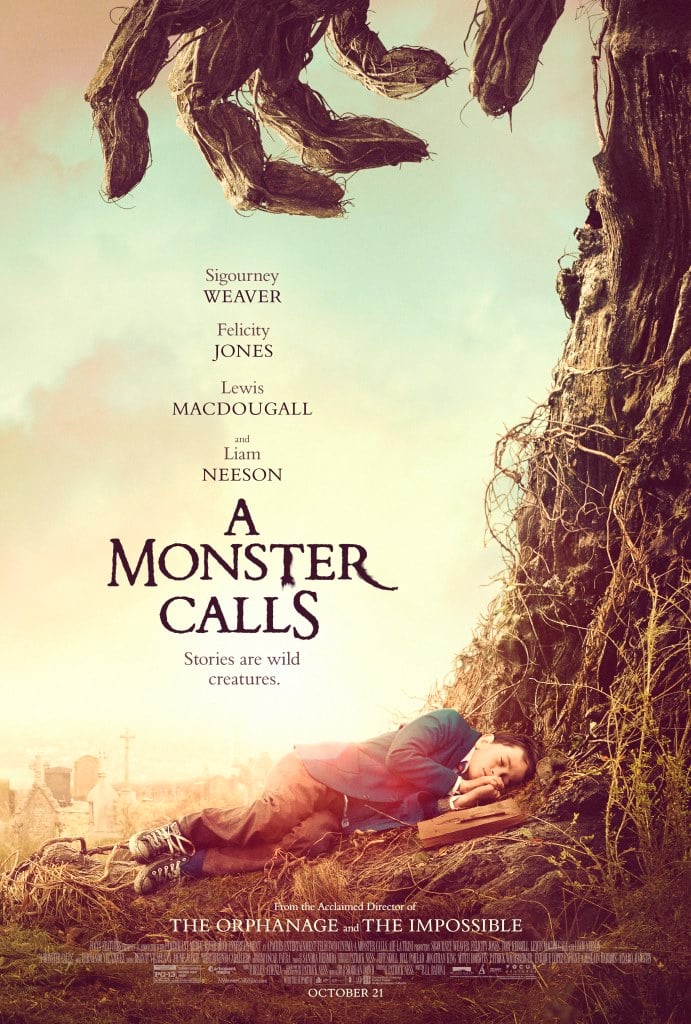 KCTV5 is giving away movie passes to see an advanced screening of A Monster Calls. (Allied Integrated Marketing)
FAIRWAY, KS (KCTV) -
KCTV5 is giving away movie passes to see an advanced screening of A Monster Calls.
Enter for your chance to win free passes to a special advance screening. We will have passes for 50 winners and each pass will admit a total of two people.

Summary:
A MONSTER CALLS is a visually spectacular and unabashedly emotional drama from director J.A. Bayona. 12-year-old Conor (Lewis MacDougall) is dealing with far more than other boys his age. His beloved and devoted mother (Felicity Jones) is ill. He has little in common with his imperious grandmother (Sigourney Weaver). His father (Toby Kebbell) has resettled thousands of miles away. But Conor finds a most unlikely ally when the Monster (portrayed by Liam Neeson in performance-capture and voiceover) appears at his bedroom window one night. Ancient, wild, and relentless, the Monster guides Conor on a journey of courage, faith, and truth that powerfully fuses imagination and reality.
Free registration is required to download/print winning passes. To register and enter, click here.

Each winning entry will admit two to the screening. For mobile phone users, go to http://www.gofobo.com/vHFTV99418.

Passes are available on a first-come, first-served basis, while supplies last. 50 winners and a guest will download their passes, while supplies last.

The Screening Info:
Jan. 5 at 7 p.m.
AMC Barrywoods 24
Kansas City, MO
Release date: Opens in theaters on Jan. 6

Rating: PG-13

If you are having trouble downloading your passes please contact Gofobo customer service at www.gofobo.com/feedback. Their number is 866-372-0272 and they're open from 9 a.m. to-5 p.m. CST. The email support is support@gofobo.com.

Copyright 2016 KCTV (Meredith Corp.) All rights reserved.