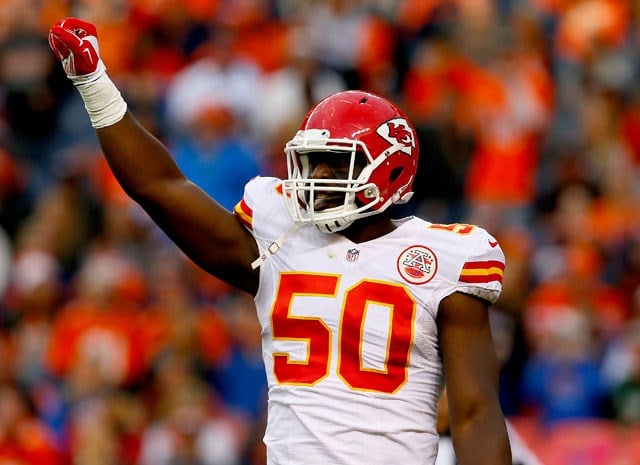 Linebacker Justin Houston will have to wait at least another week before making his season debut for the Kansas City Chiefs after he was ruled out for Sunday's game at Carolina. (AP)
KANSAS CITY, MO (AP) -
Linebacker Justin Houston will have to wait at least another week before making his season debut for the Kansas City Chiefs after he was ruled out for Sunday's game at Carolina.
Houston had surgery to repair his left ACL in February and was removed from the physically unable to perform list this week. But the Chiefs are being careful with his recovery and are giving him at least another week to get ready for game action.
Jeremy Maclin has been ruled out with a groin injury. He hurt it in practice last week and tweaked it again on the Chiefs' first series in their 19-14 victory over Jacksonville.
Jaye Howard has been ruled out with a hip injury.
Copyright 2016 The Associated Press. All rights reserved. This material may not be published, broadcast, rewritten or redistributed.