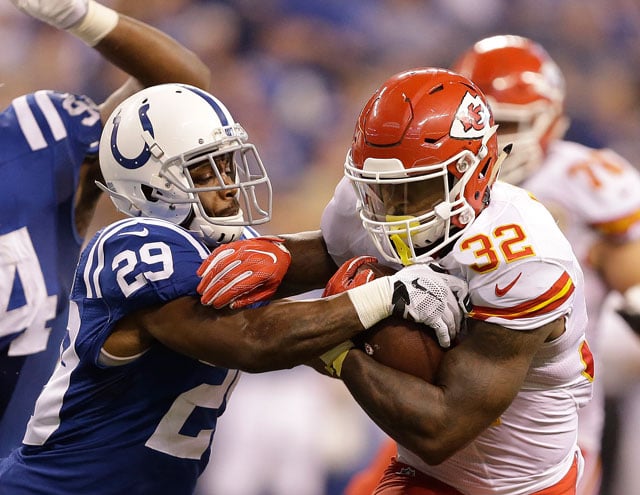 Kansas City Chiefs running back Spencer Ware has been rule out of Sunday's game against Jacksonville with a concussion, though wide receiver Jeremy Maclin and defensive tackle Jaye Howard are expected to be available. (AP)
KANSAS CITY, MO (AP) -
Kansas City Chiefs running back Spencer Ware has been rule out of Sunday's game against Jacksonville with a concussion, though wide receiver Jeremy Maclin and defensive tackle Jaye Howard are expected to be available.
Maclin returned to practice Friday after tweaking his hamstring earlier in the week, while Howard was back after dealing with a hip injury he suffered last weekend against Indianapolis.
Alex Smith had already been ruled out with a head injury. Nick Foles will start at quarterback.
Others who have been ruled out include offensive lineman Parker Ehinger, who has a knee injury that could be season-ending, and cornerback D.J. White, who is recovering from a fractured hand.
Copyright 2016 The Associated Press. All rights reserved. This material may not be published, broadcast, rewritten or redistributed.