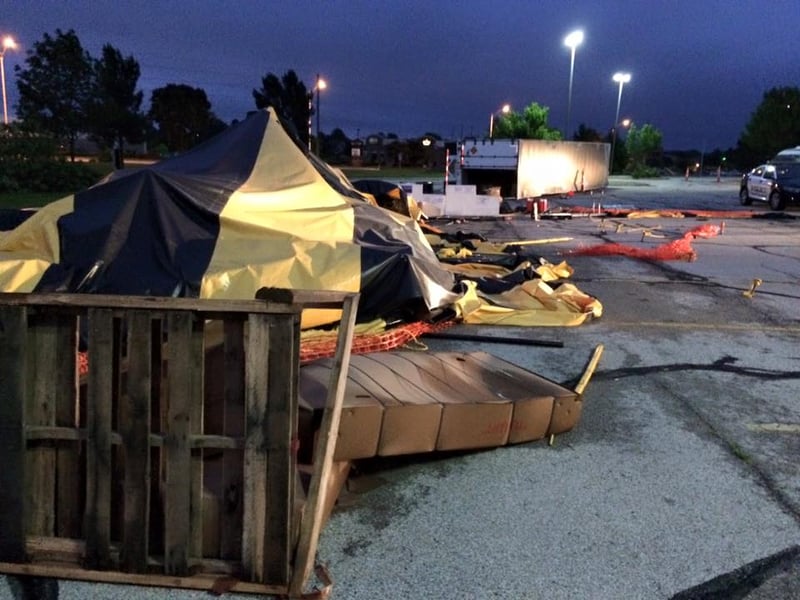 Minor damage was also reported at Lee's Summit North High School where volunteers selling fireworks had to run for cover.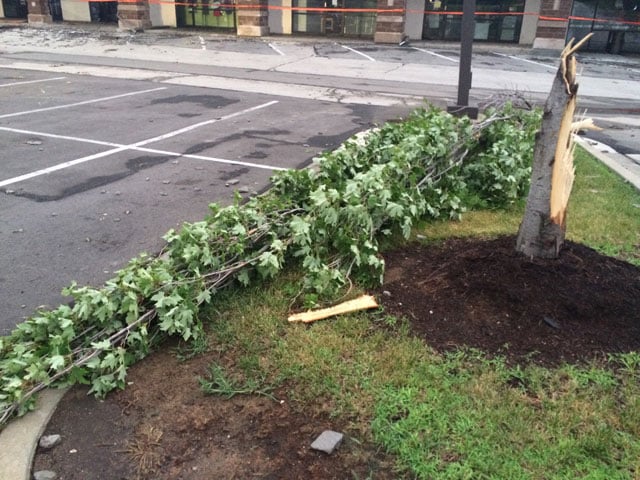 Several businesses at the Summit Station, a Lee's Summit strip mall, were damaged along with about a dozen cars in the parking lot. All of these businesses were open and had people inside at the time a reported tornado hit.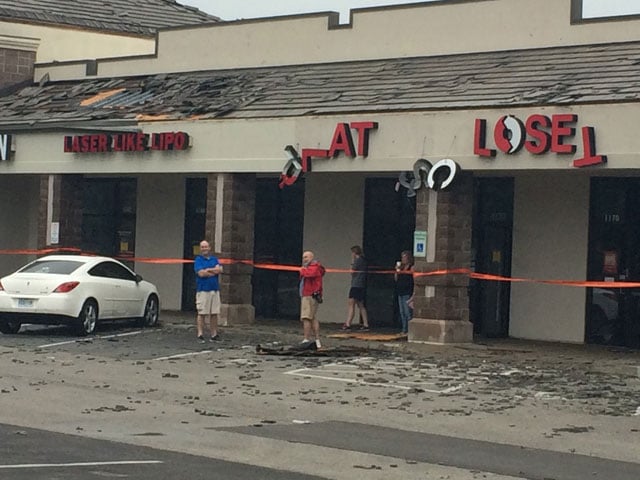 It was a terrifying 60 seconds for Lee's Summit as a storm carrying heavy rain and two apparent tornadoes swept through the area.