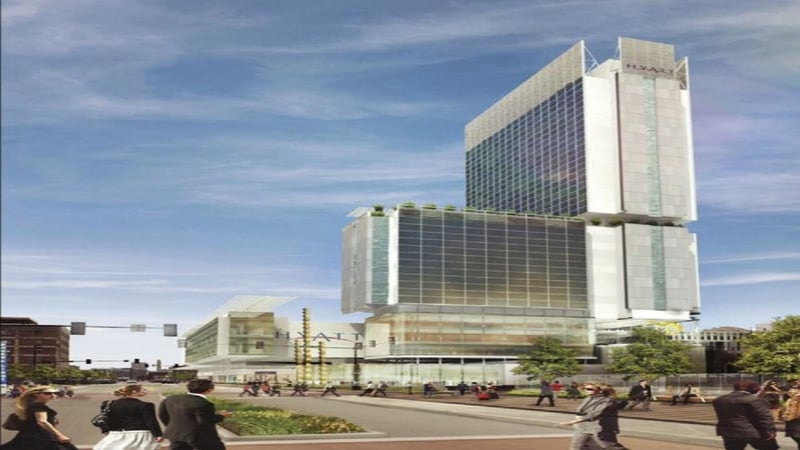 Kansas City leaders and development officials plan to build a $300 million, 800-room downtown hotel to address a lodging shortfall that has caused numerous conventions to look elsewhere.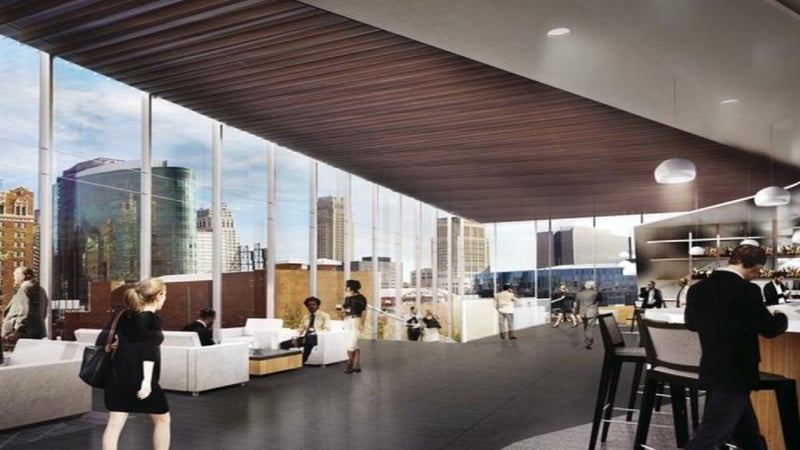 Plans, which will be formally unveiled Monday, call for a Hyatt to open in 2018 near Kansas City Convention Center's Grand Ballroom and the Kauffman Center for the Performing Arts.
The city is helping to finance the hotel under a deal that caps its obligation at roughly $2 million a year for 25 years, which Kansas City Manager Troy Schulte called a "cash model."