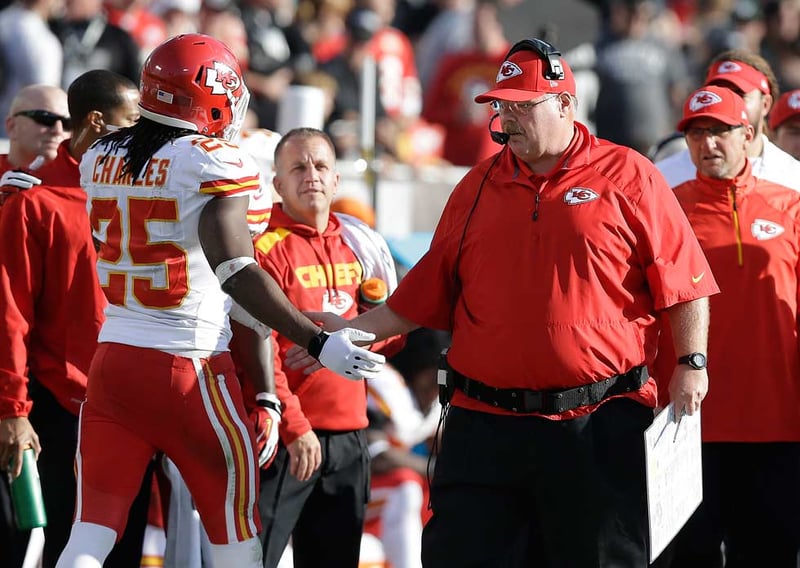 Kansas City Chiefs head coach Andy Reid, left, greets running back Jamaal Charles (25) on the sideline during the second quarter of an NFL football game against the Oakland Raiders in Oakland, Calif., Sunday, Dec. 15, 2013. (AP Photo/Marcio Jose Sanchez)
In the span of a year, the Kansas City Chiefs went from a franchise in disarray to having the best record in the AFC and a shot at winning their division with two regular-season games left.
The Chiefs punched their ticket to the playoffs with a 56-31 victory at Oakland on Sunday. Kansas City (11-3) also moved into a tie with Denver atop the AFC West, though the Broncos hold the tiebreaker by virtue of a season sweep.
Still, if the Broncos stumble in one of their two remaining games - at lowly Houston and Oakland - and the Chiefs beat Indianapolis and San Diego, it would be Kansas City that's home for the playoffs.
The way this season has gone, even the most remote possibility is still possible.
Copyright 2013 The Associated Press. All rights reserved. This material may not be published, broadcast, rewritten or redistributed.