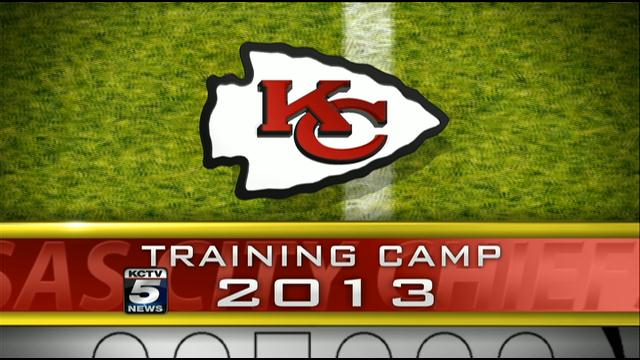 ST JOSEPH, MO (KCTV/AP) -
The Kansas City Chiefs began arriving Monday on the campus of Missouri Western State University for their first training camp under coach Andy Reid.
Rookies and quarterbacks were reporting Monday ahead of the full squad, which will begin practice in earnest on Friday. The Chiefs play their first preseason game Aug. 9 at New Orleans, and then open the regular season Sept. 8 at Jacksonville.
The Chiefs are still talking with the agent for No. 1 overall pick Eric Fisher, but the right tackle has yet to sign a contract and has not reported to training camp.
After going 2-14 last year, Chiefs chairman Clark Hunt fired coach Romeo Crennel and general manager Scott Pioli this past offseason. Longtime Packers personnel man John Dorsey was brought in as the new GM and Reid was hired after spending the past 14 years with the Eagles.
Together, they've overhauled the roster in the hopes of a quick turnaround.
The recreation areas at the college have been converted into massive film study rooms and office space for coaches. The dorm rooms that normally hold two students will hold a single player each.

"It's usually two per room during the school year but for the chiefs we pushed the beds together to make them a little bigger because these are some big guys and make it one person per room," said Kurt McGuffin, director of athletics at Missouri Western.
Copyright 2013 KCTV (Meredith Corp.) and Associated Press. All rights reserved.