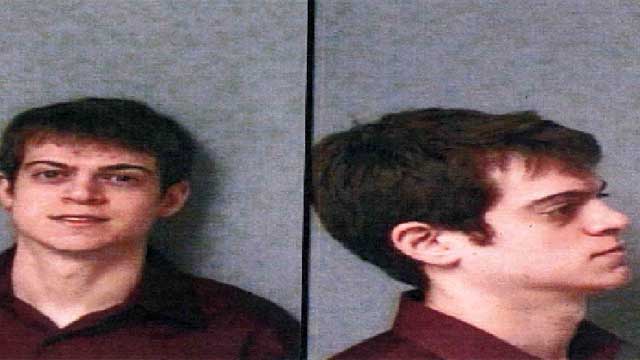 The following photo of Jonathan Reich was provided by the Avon Police Department.
AVON, CT (WFSB) -
A New York man was arrested for making threatening phone calls to the families of the victims of the Newtown school shooting and Connecticut lawmakers.
On Dec. 14, 20 first graders and six adults were shot and killed at Sandy Hook Elementary School.
Police said a man, who was later identified as Jonathan Reich, 22, was making calls in a "threatening nature" to the victims of the tragedy as well as Connecticut state official in Avon.
Complaints were made to the Avon Police Department on Feb. 1 and following an investigation, Reich was arrested.

Reich was charged with second-degree harassment and is scheduled to be arraigned at Community Court on June 5. He was released on a $50,000 bond.

Copyright 2013 WFSB (Meredith Corporation). All rights reserved.