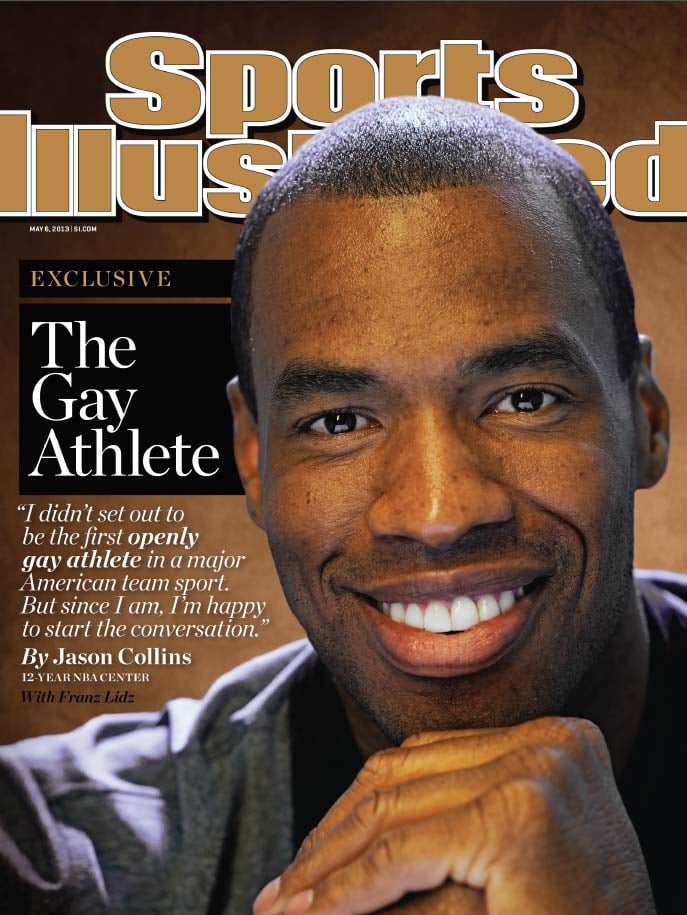 Image courtesy: Sports Illustrated
NEW YORK (KPTV) -
Seven-foot NBA center Jason Collins became the first openly gay athlete playing in a major American male sports league by telling Sports Illustrated, "I'm a 34-year-old NBA center. I'm black and I'm gay."
Collins openly discussed his sexuality with SI writer Frank Lidz and executive editor L. John Wertheim in a story appearing in this week's issue of Sports Illustrated. A letter from Collins was posted to SI.com Monday morning.
"The strain of hiding my sexuality became almost unbearable in March, when the U.S. Supreme Court heard arguments for and against same-sex marriage," Collins wrote. "Less than three miles from my apartment, nine jurists argued about my happiness and my future."

Collins played for both the Boston Celtics and the Washington Wizards in the 2012-13 season.
"I go against the gay stereotype, which is why I think a lot of players will be shocked: That guy is gay?" Collins wrote.

Collins played the bulk of his career in New Jersey and also had stints with the Memphis Grizzlies, Minnesota Timberwolves and Atlanta Hawks.
He has a twin brother, Jarron, a former NBA player, who said, "I've never been more proud of my brother." The two twins played college basketball at Stanford.

Copyright 2013 KPTV-KPDX Broadcasting Corporation. All rights reserved.