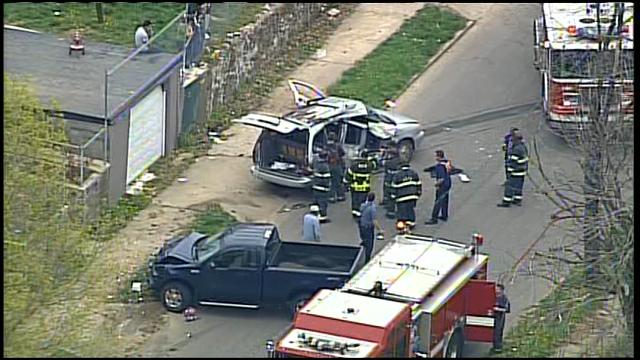 KANSAS CITY, MO (KCTV) -
Four were rushed to the hospital after a two-vehicle crash in Kansas City on Monday afternoon. At least one person suffered serious injuries.

The crash occurred about 3:35 p.m. near 39th Street and Spruce Avenue.
Firefighters had to cut one of the victims out of a vehicle. A pickup and a mini van collided.
Police are investigating how the crash occurred.

Copyright2013 KCTV (MeredithCorp.) All rights reserved.