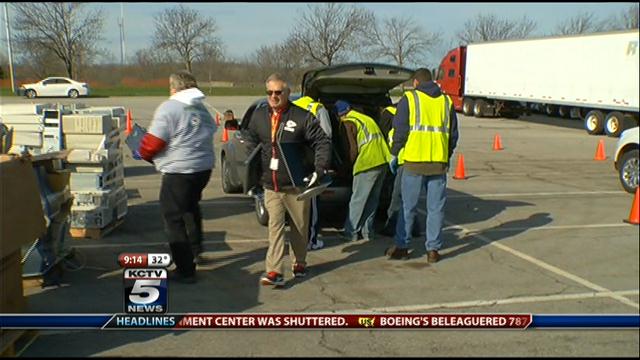 KANSAS CITY, MO (KCTV) -
The Kansas City Chiefs are celebrating Earth Day and launching the club's Extra Yard for the Environment initiative with a recycling drive at Arrowhead Stadium on Saturday.
Members of the Chiefs front office, including the Extra Yard for the Environment team, will be on hand alongside local and regional recycling allies to offer a community-wide recycling opportunity for the greater Kansas City area.
The event is held in Arrowhead Stadium Parking Lots B and C. People can get to the lots by entering at Gate 2 off Blue Ridge Cutoff.
The recycling drive runs from 9 a.m. to 1 p.m.
Copyright 2013 KCTV (Meredith Corp.) All rights reserved.