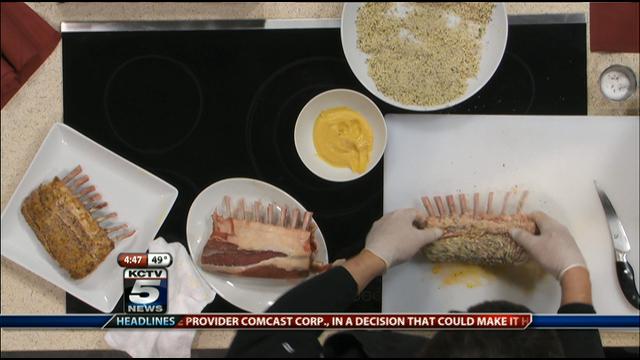 INDEPENDENCE, MO (KCTV) -
Chef Sean Leventhal from Café Verona in Independence, MO, visits KCTV5 News at 4 p.m. to discuss Easter dinner. He demonstrates how to make a lavender-encrusted lamb.
Ingredients:
1 Lamb rack, peeled and seasoned
1 oz Dijon mustard
2 oz Panko
1 oz lavender
1/2 oz parsley
Peel and clean lamb rack. Cover generously with mustard and then cover with remainder of ingredients.
Pan sear the lamb.
Bake at 350 degrees for 8 minutes.
Copyright 2013 KCTV (Meredith Corp.) All rights reserved.