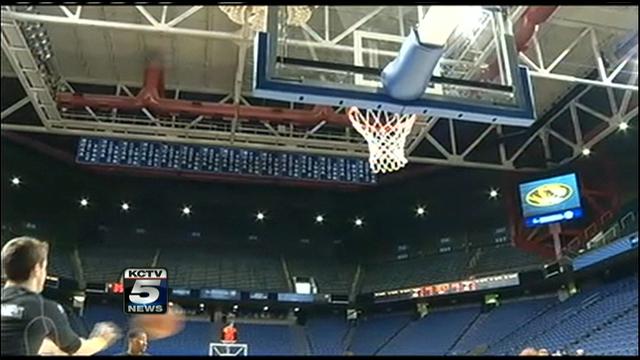 KANSAS CITY, MO (KCTV) -
It's tournament time as the first games of the NCAA tournament tipped off Thursday morning.
The University of Missouri is in Lexington, KY, while the University of Kansas and Kansas State University are playing in Kansas City.
With all the tournament madness, downtown Kansas City is crawling with fans as the first round of the tournament takes place at Sprint Center.
MU played Colorado State Thursday at 8:20 p.m. They lost 84-72.
K-State played La Salle Friday at 2:10 p.m. and lost 63-61. KU took on Western Kentucky Friday at 8:50 p.m. and avoided an upset with a 64-57 win.
Copyright 2013 KCTV (Meredith Corp.) All rights reserved.