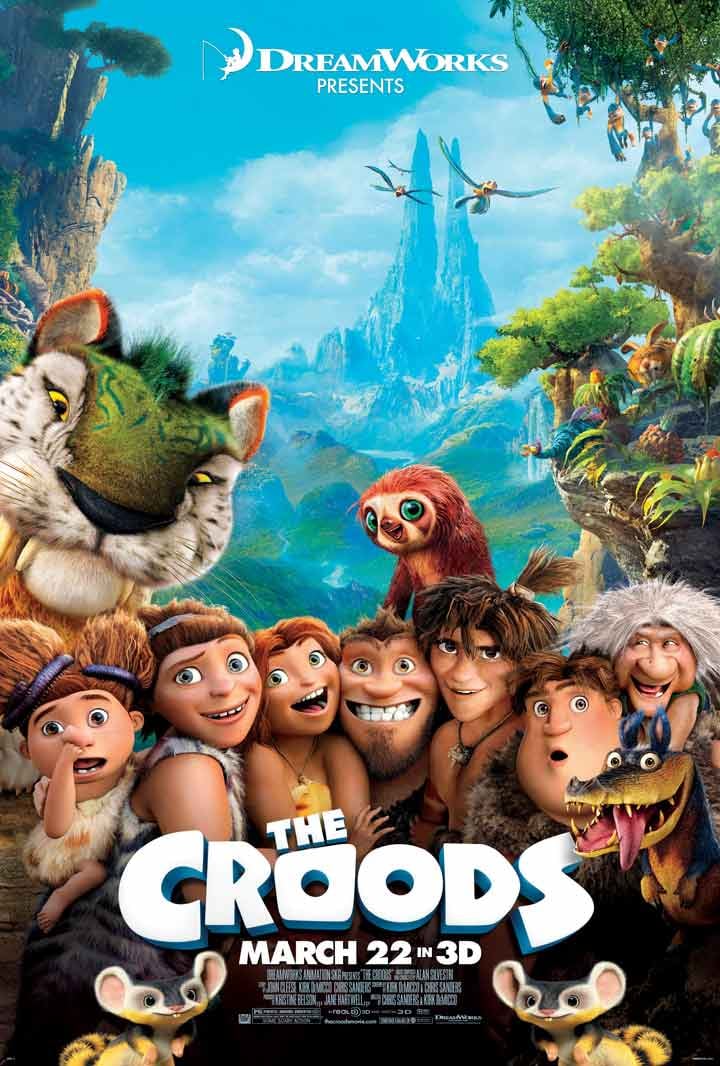 KCTV5 is giving away movie passes to see an advanced screening of the movie The Croods.
Enter for your chance to win free passes to a special advance screening simply by entering a code. We will have passes for 25 winners. Each pass will admit four people.
Summary:

Meet the first modern family, THE CROODS, whose world is rocked by generational clashes and seismic shifts that come to a head on a wild road trip filled with dazzling adventures, amazing firsts (like fire...and shoes), never before seen creatures and the epic discovery that they'll have to stay one step ahead of the ever-changing world or get left in the prehistoric dust.
To enter, click here and enter the code KCTVCFLT. Each winning entry will admit two to the screening. For mobile phone users, go to www.gofobo.com/rsvp.
By entering, you are eligible to receive a screening invitation to the screening. Ticket drawing members will be advised prior to the screening if they will receive passes to be printed out. The passes do not guarantee seating and the theater is overbooked to assure capacity. Screening passes will be accepted on a first-come, first-served basis except for reviewing press.
The Screening Info:
Saturday, March 16
10 a.m.
Phoenix Legends 14
1841 Village West Pkwy
Kansas City, KS 66111
Release date: Opens in select theaters on Friday, March 22.
Rating: PG for some scary action.
Copyright 2013 KCTV (Meredith Corp.) All rights reserved.