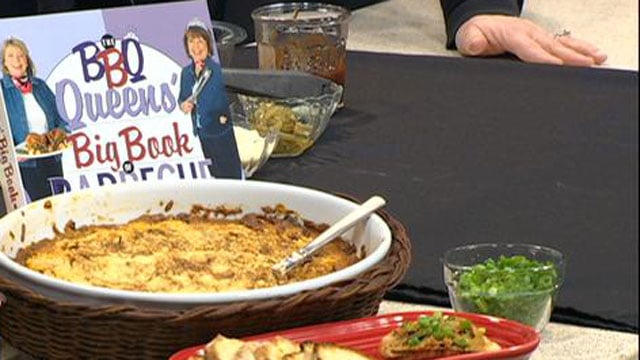 FAIRWAY, KS (KCTV) -
Local cookbook writers and foodies Karen Adler and Judith Fertig share a recipe from their book The BBQ Queens' Big Book of Barbecue that would make any Super Bowl party a rocking good time.
Barbecued Brisket Dip
Ingredients:
2 cups chopped barbecued brisket (about 1 pound)
1/2 cup chopped onion
1 garlic clove, minced
1 1/4 cups barbecue sauce, your choice
1 (4-ounce) can drained and chopped jalapenos
1 (8-ounce) package softened cream cheese
1/3 cup grated Romano, Parmesan, or Asiago cheese
Procedure:
In a large bowl, combine all of the ingredients. Spoon into a greased 13x11-inch baking dish and bake at 350 degrees F. until browned and bubbling, about 20-30 minutes.
Serve hot with French bread or crackers.
Serves 8
Click here for The BBQ Queens website.
Copyright 2013 KCTV (Meredith Corp.) All rights reserved.